"ANT Machines develops automated heavy-duty robots for port and yard operations. They address the issues of driver shortage, sustainability, and operational efficiency and are intended to replace conventional terminal trucks to make intralogistics more environmentally friendly and resilient, said the CEO of ANT Machines, Mr. Vitaly Chukanov.
Vitaly, as former participant of our Start.up! Germany Tour in 2021, what was your experience?
I think it has a very interesting format deriving from its global character. At each stage of participation, we could listen to the pitches of our fellow startups from our area and other parts of the world. It was super interesting and inspiring to hear the ways people address challenges and propose solutions. We also find the FAQ session with the jury very important. It helps better understand what remains unclear from the pitch and what would be the key points of interest of stakeholders from different fields. So each stage strengthened our pitch deck for the next presentations.
Why did you participate in the SUGT? What have been your goals? Why Germany?
We thought about settling in Germany for some time before the SUGT. For such an engineering and hardware startup as ANT Machines Germany is the first place that comes to mind in terms of access to technologies, supply, and respective partner network. SUGT for us was a way to get a better overview of the opportunities for startups in the area, to check what support programs exist, and most importantly to understand whether our project is potentially interesting for the region itself and the stakeholders there.
How did it go with ANT Machines after the SUGT experience? A settlement?
We are settled in Dortmund, NRW, and happy about it. SUGT format and especially the final event allowed us to get introductions to local networks and agencies, which facilitates access to contacts to potential customers and suppliers in the region. We became partners of Zenit – the business association of over 200 enterprises from NRW, Germany, and other countries.
What was the aim of settling in North Rhine-Westphalia, Germany for ANT Machines?
North Rhine-Westphalia is the largest European logistics cluster with easy access to large ports, multimodal terminals, and other objects of logistics infrastructure.
Whereas ANT develops innovative robots for heavy-duty yard operations in this type of site, such an environment is the best place to be for us.
Also, there are a lot of initiatives focusing on innovations in the field of logistics. For instance, we were selected to be part of Startport – the logistics-focused accelerator program of NRW. But the overall startup support is also well developed in the region – from the very first steps like drafting and fine-tuning the business idea to internationalization and entering the global market.
What can you recommend on behalf of your experience to other startups that want to do business in Germany?
If a startup considers incorporation, relocation, or expansion to the German or European market, I would recommend NRW. In my opinion, the region managed to create a very supportive environment and can help with solutions with almost every aspect of the startup development process. But even if the startup wants to work with German national or regional companies, it makes a lot of sense to establish a connection to the agencies in the region since this can serve as a great door-opener to the partners needed.
I have a vast international experience in business and can say that of course in some aspects the German approach is different from other areas of the world, but it remains straightforward and win-win oriented which helps great projects develop and succeed.
What role is your AHK playing in the local startup scene? Have there been any changes since the last year of the tour? (increased interest also among smaller firms to become international?)
The AHK Greater China has an innovation strategy department with dedicated staff focusing on China-wide innovation projects and events. We support innovation and R&D activities of German companies in China and connect startups with German corporates for specific projects. For example, the IGNITE event series focuses on best practice examples on how to tackle challenges in innovative ways and foster the exchange among member companies and with potential strategic partners, like startups. Additionally, we just published the innovation survey 2022 "Innovation from China Going Global" with nearly 400 German companies sharing their challenges, opportunities and approaches to R&D and innovation activities in China. We regularly participate in the Start.Up! Germany Tour and work on continuously expanding our network among key stakeholders and deepening our knowledge base on trends and developments in the Chinese innovation ecosystem.
How has the pandemic impacted China's startup scene over the last years?
With the country's rigid response to COVID-19 in 2020 and China's economy recovering fairly quickly, the impact of the pandemic on startups was initially less pronounced, compared to other countries. However, recent local outbreaks followed by severe lockdowns in startup hubs such as Shenzhen and Shanghai had major negative effects on the development of the local startup ecosystem. For instance, the number of newly founded startups declined by almost 80% compared to previous years during the lockdowns. While the rest of the world is gradually opening up and returning to business as usual, China continues to impose travel restrictions. This restricts startups in their internationalization opportunities, knowledge and expertise exchange with other startup ecosystems and participation in international startup competitions.
The decarbonization goals of the Chinese government (reducing carbon emissions from the peak level by 2030 and achieving carbon neutrality by 2060) provide many opportunities for foreign and Chinese companies of any size, incl. startups. Innovative enterprises play a crucial role in achieving these goals. Innovative products, services, technologies, and solutions which contribute to reducing emissions along the entire value chain are in high demand. Additionally, digitalization of processes in which startups and their solutions are an important factor, enhance efficiency and support the development of a more sustainable industry. A best practice example for German startups in the Chinese hydrogen industry is Hydrogenious Technologies, which cooperates with the Chinese company Broad-Ocean Motor. Their technology is used in hydrogen stations in China. A similar example which was part of our IGNITE event series is the Chinese startup Pan Support, which uses AI technology to analyze and optimize energy management in industrial plants, also for German companies in China. According to the Asian Development Bank, more than two thirds of new energy enterprises in China were founded after 2010, an additional indicator that startups do play a crucial role in achieving local decarbonization goals and benefit from supporting regulations and policies.
How are Chinese startups tackling the current crises in the global supply-chains?
All companies which are sourcing goods internationally or supplying global markets with their hardware products are affected by supply-chain disruptions. Compared to startups, larger companies have often more rapidly the possibility to diversify their supply chains, building on pre-existing channels. On the other hand, startups which operate on a much smaller scale, are more flexible and innovative in finding solutions and can alter their business scope at a fast pace. Furthermore, many startups focus on digital products and services and are therefore less impacted by global supply-chain disruptions.
With the recent success of Chinese EV manufactures such as BYD, where do you see the future of startups in the mobility sector?
The startup environment in the automotive sector is flourishing. Including suppliers, over 600 startups are active in the electric vehicle space in China. The NEV manufacturers Nio and Xpeng gained international attention, as well as the supplier iFLYTEK (intelligent speech recognition and AI) and Momenta (autonomous driving). These startups reached unicorn status and shape developments not only in the Chinese automotive market, but also internationally. Several Chinese cities allow widespread testing of autonomous driving. For instance, Shenzhen is evaluating to open up the entire city for autonomous cars. Shenzhen is also famous for its fleet of 100% electric public busses and taxis. Self-driving cleaning vehicles or convenience stores on wheels in parks are a common encounter in daily life. The charging infrastructure for NEVs is often meeting the demand, especially in the cities. The possibility to gain practical experience and direct consumer feedback and involvement does provide advantages for Chinese startups in the mobility sector on a global scale.
How did you select the best startups in your country for the Start.up! Germany Tour?
We used social media marketing via WeChat to advertise the Start.up! Germany Tour among the Chinese startup ecosystem. This year we are planning on organizing an Innovation Night Startup Competition, as part of the Innovation Summit in Shenzhen with pre-events in several startup hotspots in China (all depending on pandemic situation and local regulations). All startups need to fulfill a certain set of requirements, and a jury made of experts and stakeholders of the Sino-German startup industry will vote for the best startups to participate in the tour.
Israel is enjoying an impeccable reputation as one of the start-up friendliest places on the globe. What do you think is Israel's key to such success? What do you think needs improving?

There are several factors that have made Israel's startup scene so successful. An innovation cycle based on synergies between market opportunities, government support, an open business culture, and a large ecosystem has enabled Israel's rich ecosystem to thrive. This innovation cycle is made possible by the cultural aspects that shape the Israeli population such as multiculturalism, a willingness to take risks, ambition, and flat hierarchies, which all lead to a special readiness to act quickly and to "just go for it".
Another important factor is "necessity", as we would say in German "Notwendigkeit ist die Mutter der Erfindung" or in English "Necessity is the mother of innovation". The State of Israel is relatively small, lacks natural resources, and is often confronted with water shortages that lead to food shortages. Innovative ideas are of utmost importance to ensure the population's survival.
However, there is always room to grow. The country could benefit from furthering the incorporation of the Arab population into the high-tech sector as well as from the relaxation of work permits, which would allow more foreigners to enter the country, leading to even more growth and diversity.
How would you describe the current trends in Israel's startup scene?

Currently, Israel is focusing on the following trends:
Cybersecurity, AI & automation, digital health, and climate tech.
Cybersecurity has always been an important field in Israel due to its necessity. AI & Automation are specifically focusing on the robotics field. The digital health sector has always been a topic of focus; however, the pandemic situation has strengthened it specifically in the telemedicine field.
In the climate tech sector hydrogen is becoming a focus topic. With startups such as H2Pro, the companies are trying to find new ways to produce, to store and to distribute hydrogen.

Given this great reputation and conditions, what makes Germany such an
attractive destination for Israeli Startups?

Germany is one of the leading countries in the European economic area and has
the largest market within the European Union. This is accompanied by a large
industrial sector that is known for its diversity. Furthermore, the central location
of the Federal Republic of Germany with its progressive and economically strong
neighboring countries such as France is also very lucrative from a geographical
point of view. Especially the membership in the European Union makes further
markets more easily accessible and thus holds great potential for expansion.
Besides that, the pressure in Germany and Europe to keep up in the areas of
digitization and innovation is high. High-tech companies from Israel can
counteract this pressure with innovative ideas and solutions and thus offer one
of the best possible cooperation. Israelis, on the other hand, can learn from
German organizational talent how to scale processes sustainably and develop
long-term strategies.
The CEO of our AHK Israel, Grisha Alroi-Arloser, summed it up very well:
Israelis show Germans how to fly and Germans show Israelis how to land safely
and smoothly.
How do you prepare your startups for the tour and Germany?

It is important to sensitize Israeli startups to the intercultural differences that
exist between the two populations.
While work and private life merge in Israel, Germans prefer a strict separation of
these spheres. This includes very simple issues such as the formal tone and the
necessary politeness in everyday business life, which in Germany means, for
example, not to address a potential business partner by his first name or to be
punctual at appointments.
Furthermore, Israeli startups need to be prepared for the fact that processes in
Germany are more organized, thus things are moving slower.
We do recommend our startups to participate in the well-organized pre-startup
program of the Start.up! Germany Tour as it offers a very good opportunity to get
business insights from German companies about the German market and its
business culture.

What do you think is the main advantage of the tour and what would you change to make it even better?

One of the most important advantages is certainly the internationality of the tour and with it the opportunity to get to know not only German companies but also startups from all over the world. Thus, the tour offers an amazing platform to make new contacts and learn about new trends and ways of thinking.
The only thing we would change to improve the tour, would be to allow even more startups the chance to participate in person and not just virtually.
With Chile as one of the top destinations for startups, most certainly in South America, what is Chile's secret? And what is the secret for his transformation to a popular destination in Latin America?
The Chilean government and the entrepreneurship programs like CORFO and Start-Up-Chile are pushing the startup scene to create economic, social, and environmental benefits in the country. The programs offer start-up capital, mentoring workshops, co-working spaces, and access to investors.
Otherwise, to attract foreign entrepreneurs the country launched 2017 a Visa Tech, which allows technology talent to acquire a visa in just 15 days.
In the first half of 2022, Chile's venture capital industry raised US$550 million in investment compared to US$411 million in the same period a year ago, according to the Chilean Venture Capital Association (ACVC)
And despite the country's relatively small size, it is a reliable market where entrepreneurs test pilots in Latin America
Another advantage of Chile over its neighboring countries is the high proportion of the population that has access to the Internet and the speed of the Internet. As a result, the country is creating good conditions for the development of new and future-oriented business models.
In addition, Chile has become the ideal environment for clean energy like wind and solar energy, such as the production of green hydrogen, placing itself as an attractive country for investors and the development of new business models.
In what way are your selected startups reflecting the best aspects of Chile's growing startup scene?
The Chilean start-ups, just like the big companies, are looking for answers to the great challenges of our world today and in this context this year the focus on solutions that deal with the environmental issues
In this way, the selected startups are reflecting this aspect and offering solutions by collecting data in a wide variety of ways and using computer programs and artificial intelligence to predict occurrences and help companies become more sustainable.
What do you think makes startups successful in the international market?
First of all, the startup should be established and successful in the local market before thinking about an international expansion.
Furthermore, it's important that the startup has developed a scalable business model with an international approach.
In addition, it is vital also to understand and to know the culture and its differences where your new market is located.
And it is very helpful to find an experienced local partner with proven expertise in the market you are targeting, and the startup should define and monitor its KPIs.
What are Chile's startups most keen on in Germany and this tour?
The German market is one of the most popular European economies and the region of North Rhine-Westphalia, as a leading economic region, is generally very attractive for the expansion of foreign start-ups. Most of the interest of the Chilean startups lies in getting to know potential investors and partners, who make it easier for them to enter the German market.
In todays interview we had the pleasure to talk with Mrs. Silvia Braghini from AHK Italy. She is Project Manager for Market & Business Development in Milan and shares with us her thoughts about the Italian startup landscape and what part the AHK Italy is playing in this ecosystem.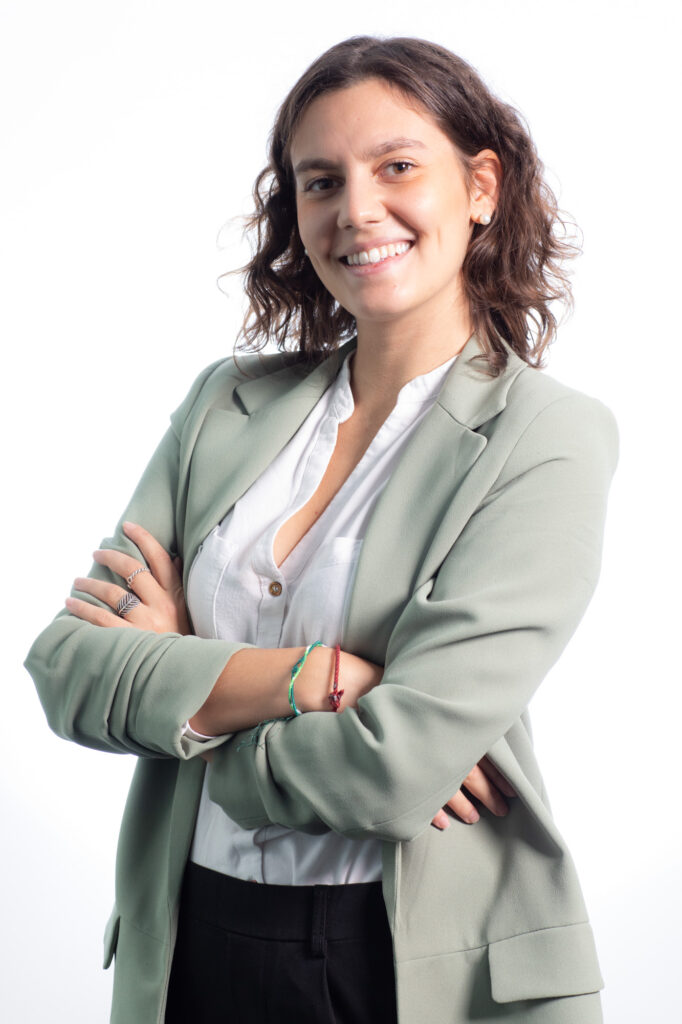 Mrs. Braghini, what role is the AHK playing in Italy's startup scene?
The AHK Italy has been working on establishing its presence in the Italian Innovation ecosystem for several years by now. The partnership with some of the most influent Innovation facilitators and players across Italy, among all universities, accelerators, incubators, hubs, research centers and banks that support accelerator programs and invest on startups, gives the AHK Italy the possibility to experience the innovative pulse of Italy and in several occasions also to be part of it.
Given the strong pragmatical approach of our Chamber of Commerce our main goal in this context is to connect the world of industry with the innovative world and in this sense, we try to create concrete business opportunities for the Italian startups and to connect them with potential business partners, through different initiatives and partnerships, but mainly thanks to our own start-up contest "Business Meets Innovation".
How are startups changing the economic landscape in Italy? Are there regional differences between the scenes from Milan to Campania?
The Italian economic system nowadays demands more and more to reinforce the collaboration between SMEs enterprises and big companies and to connect the world of research and development with the industry. A big part of the measures of PNRR, Piano Nazionale di Ripresa e Resilienza (the NRRP, National Recovery and Resilience Plan) is dedicated to accomplishing these goals and one of the main drivers are startups.
In the past few years the concept of generating innovation through a Bottom-Up approach has been attracting many Italian companies and institutions and is allowing them to rethink their business models and their priorities for the future.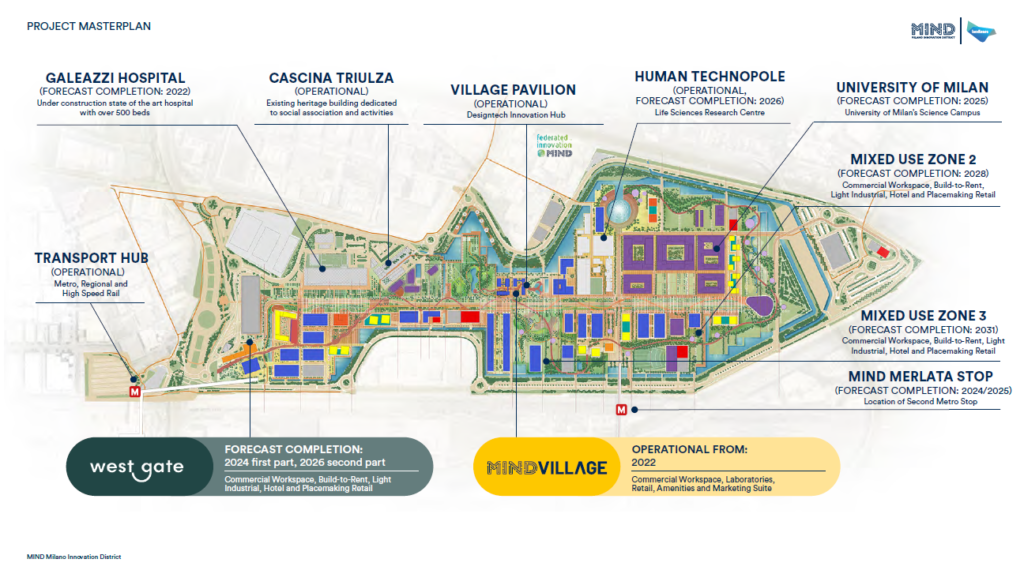 The main innovation areas in Italy can be found in the most industrialized and progressive regions of the country; the most significant areas are the following: Lombardy, particularly in the surroundings of Milan, Emilia Romagna, Piedmont, and Veneto. However, in the last years there has been a considerable increase of awareness of the startup ecosystems in the South of Italy, especially in the regions of Lazio, Campania, Tuscany, and Apulia. These regional ecosystems arise for the most part from renowned University Hubs (respectively Politecnico di Milano, Università di Bologna, Politecnico di Torino, Università degli Studi di Padova, Università degli Studi la Sapienza, Università degli Studi di Napoli Federico II and Politecnico di Bari) and are based on the research departments of the universities. They develop their expertise and are the basis for the creation of new business ideas and solutions. Beside that these regions and innovative centers are supported by some very solid incubators and accelerators, as Polihub and ComoNExt (Lombardy), Lazioinnova (Lazio), 012factory (Campania), Almacube (Emilia Romagna), i3p (Piedmont).
What makes Germany so attractive as a destination for Italian startups?
Given their expertise and approaches, as German-Italian Chamber of Commerce, we can say that the combination und exchange in between German and Italian companies are in practically any sector a pretty good match, or even better to say, they are often quite complementary.
In the innovative sector the Italian talents are attracted by the German economic system, due to its solidity, progressive commitment, dedication to research and development activities and pragmatic approach.
The only fact that Germany is divided into regional innovative Clusters, based on their focus field, makes it easier for the Italian startups to find their way around and creates a solid base of trust, in order to establish the Italian expertise in Germany.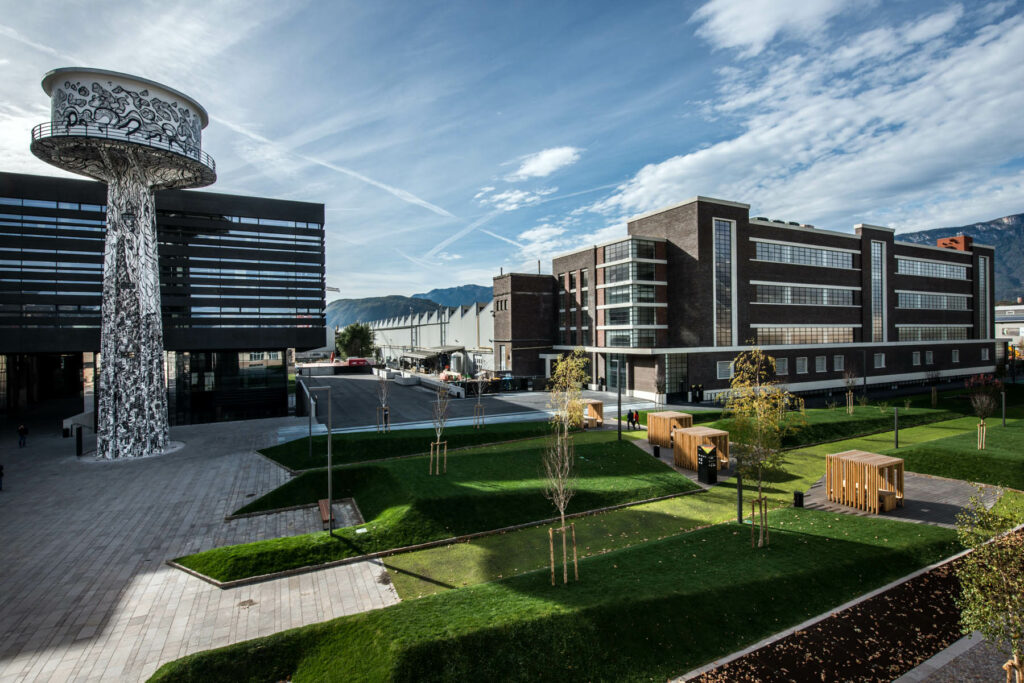 What piece of advice would you give to your startups participating in the tour?
To our Italian participating startups, I would say that they have the important mission to show the German investors of the Ruhr region what drives Innovation in Italy and why it's worth it to explore our ecosystem and to support it!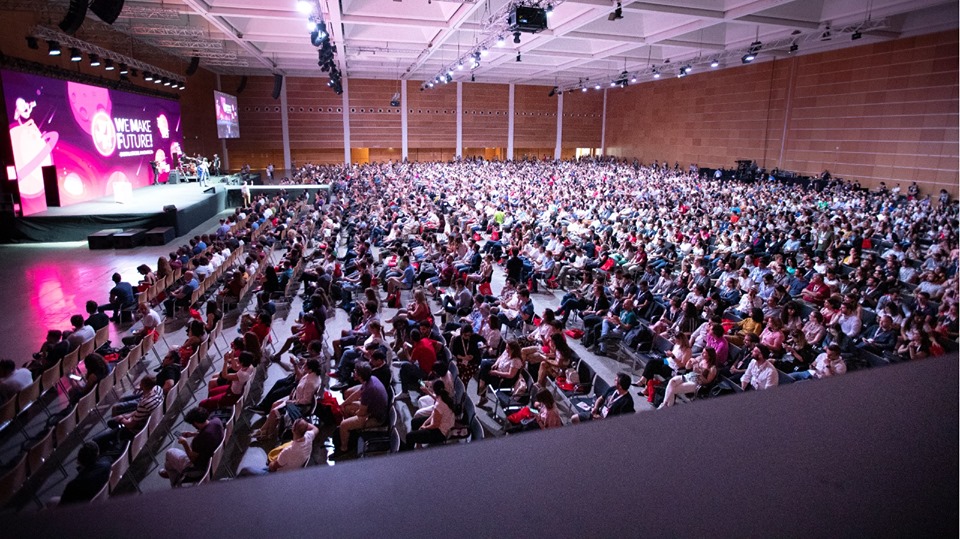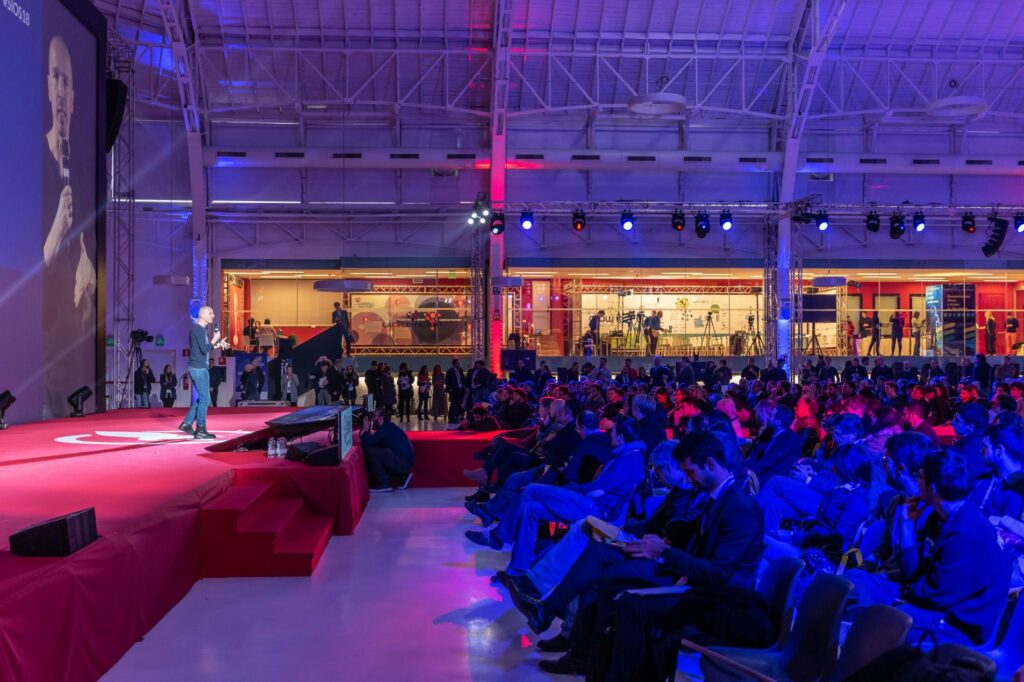 Moreover, I would recommend them to present a clear purpose of their solutions and a concrete business model, but yet to maintain the creative and flexible marks that characterize any Italian entrepreneur. This is definitely the key for our Italian startups to establish their presence and to succeed in Germany and worldwide.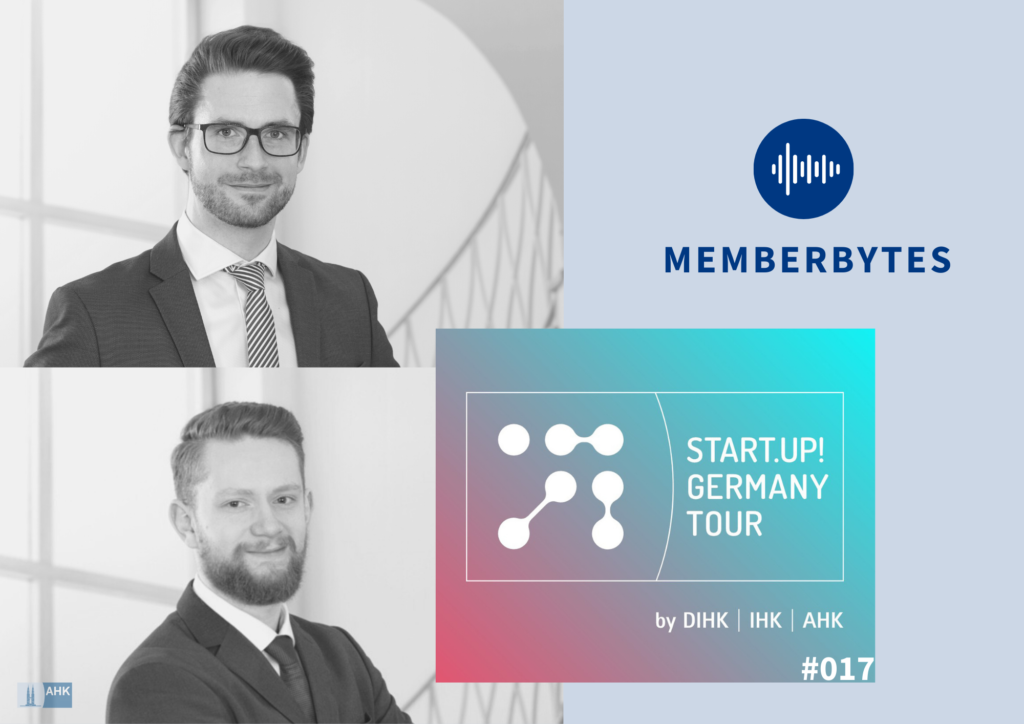 Dominik Stute and Nick Neidl, both one of the main organizers of the Start.up! Germany Tour have been invited to the podcast series "Memberbytes" by the Malaysian-German Chamber of Commerce (AHK Malaysia) to talk about the Rhine-Ruhr Area and the Start.up! Germany Tour.
The podcast series of the Malaysian-German Chamber of Commerce usually features interviews with business people about Malaysia, Germany and the business in Asia.
In episode 17, Sebastian Kirsch, Manager Member Support by AHK Malaysia talked with Dominik Stute and Nick Neidl about the industrial heartland of Germany – the Rhine-Ruhr region – and furthermore about the Start.up! Germany Tour, which brings international startups from around the world to North Rhine-Westphalia, Germany and show them the benefits of this driving location.
But best listen for yourself.
Here: https://themgccpodcast.buzzsprout.com/723699/10758345-memberbytes-017-dominik-stute-nick-neidl-startup-germany-tour-ihk-dortmund or just click on the "Spotify" button on the left hand corner.
Startup MedApp from Krakow to North Rhine-Westphalia
MedApp S.A. a Polish medtech startup that was founded in Krakow, Poland is now expanding its business to Dusseldorf, North Rhine-Westphalia and from there to the DACH region. As a former startup participant of our Start.up! Germany Tour 2021, MedApp took part in the several program parts of the Start.up! Germany Tour like the pre-program, the Inter.national! Startup Contest and has been among the 15 finalists of the Grand Final of the Start.up! Germany Tour 2021 during the main program.
With this impulse through the tour and the intensive further support of our partner organization NRW.Global Business, MedApp has established a German subsidiary in Dusseldorf. Together with the CEO of MedApp S.A. Krzysztof Mędrala, we talked about its Start.up! Germany Tour experience and about its settlement to NRW.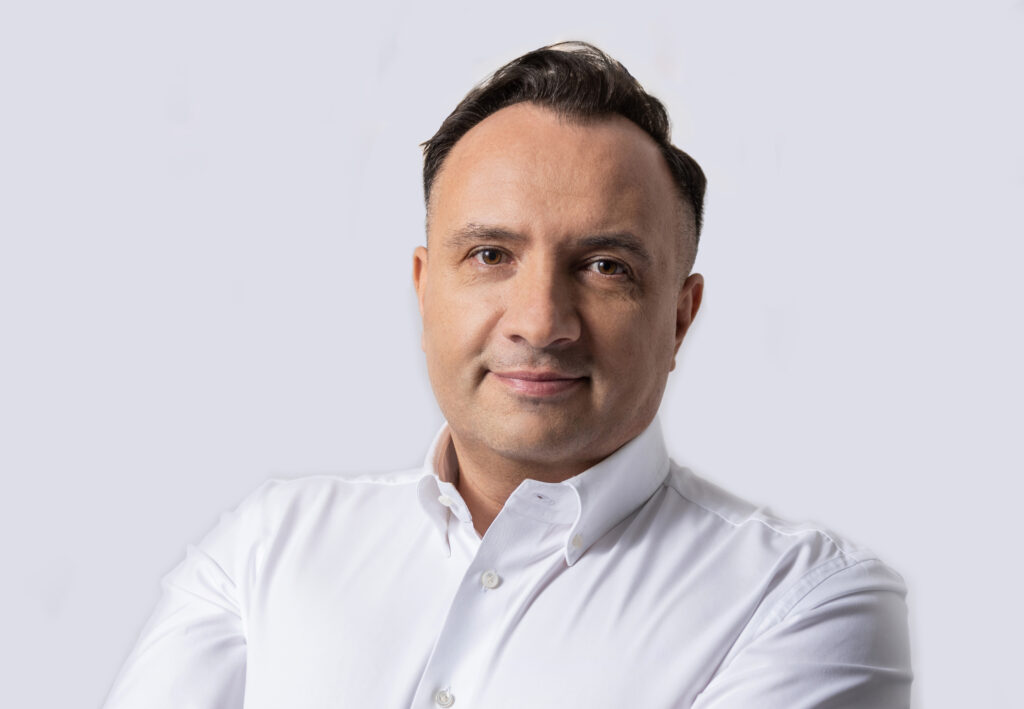 Dear Krzysztof, tell us about your Start.up! Germany Tour (SUGT) experience?
Hello everybody! At the Start.up! Germany Tour's Grand Final we as MedApp experienced a fantastic atmosphere with lots of excellent organized meetings afterwards. The overall international environment of SUGT was inspiring and without doubt a worth attending experience.
Why did you participate in SUGT? What have been your goals? Why Germany?
As the selected startup from Poland, we have been invited to take part in the on-site experience of SUGT. This was a true award for us, especially as the German market is a natural place of geographical expansion for us.
How did it go after the SUGT experience with MedApp? And a settlement?
The strategy entering the German market has been on our mind for some time already. The attendance of meetings with certain people and institutions afterwards finally motivated us to set up a company, MedApp Germany in Dusseldorf, and to search for first local employees.
What was the idea of an employment in North Rhine-Westphalia, Germany for the MedApp?
Our international business plan includes offering our innovative technologies in the DACH region (Germany, Austria, Switzerland) and our new Dusseldorf office would serve as a crucial point for the region. When we see the commitment of the Start.up! Germany Tour community, we believe this was the right decision to set up a company in Germany. Far-reaching growth prospects for our technologies in Germany are ahead of us!
Based on your experience, what can you recommend to other startups that want to do business in Germany?
It is worth attending local events and meetings to better understand the market and its opportunities. Finding partners and local business leaders would play a key role to enter the German business ecosystem which should facilitate business growth. I would play a key role to enter the German business ecosystem, which should facilitate business growth. I would also propose to search for national organizations that support expansion abroad like NRW.Global Business or the Chambers of Industry and Commerce.
In todays interview we are welcoming Mr. Bruno Vath Zarpellon from AHK Brazil in. He is director of the Innovation and Sustainability Department in São Paulo and shares with us his thoughts about the winning startup from Brazil, Pix Force and the potential of the Brazilian startup ecosystem.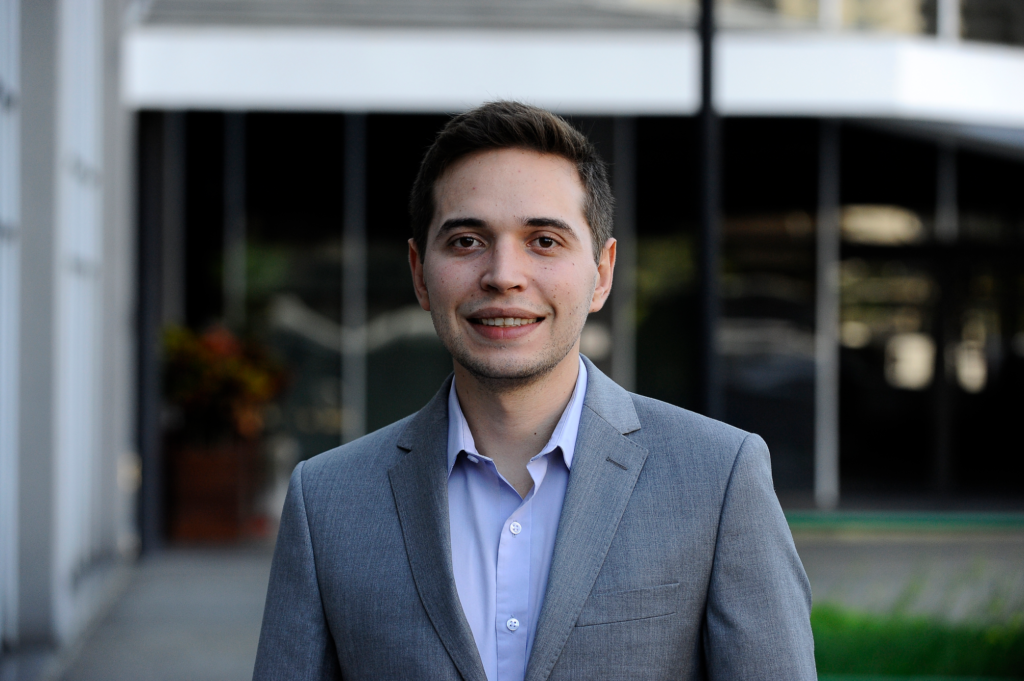 First of all, how did you find the startup Pix Force?
We can say the startup found us. Pix Force signed up and was selected twice for our acceleration program called "Startups Connected". On the fourth edition, the startup won the challenge submitted by Voith Paper focused on the pulp and paper industry. Two years later, Pix Force won the sixth edition of Startups Connected providing a solution for Siemens in the energy efficiency sector. Startups Connected's goal is to connect startups and big AHK-member companies such as BASF, Bayer, Siemens and Voith to work together.
Is the startup Pix Force representative of the Brazilian startup ecosystem?
Absolutely! According to the main startup ranking in Latin America, promoted by 100 Open Startups, in 2018 and 2019, the startup reached the first position in the Computational Vision category. In 2020 and 2021 it led the list of innovative businesses in Artificial Intelligence, proving its expertise in an increasingly competitive market. We are proud to know that Pix Force, a startup created in Brazil by Brazilian entrepreneurs, is succeeding and already has an international presence.
With this success of Pix Force, would you say that the startup scene in Brazil is booming?
Pix Force's success is proof that the Brazilian startup scene has been booming for some time now. Even during the pandemic (2021), investment in startups tripled, surpassing 8 billion dollars and creating 10 new unicorns. Altogether, Brazil already has more than 20 unicorns. It is worth mentioning that today we have almost 15,000 startups in the country, around 3 times more than we had 5 years ago. Not to forget the 400 agents such as incubators, accelerators and other institutions that promote the startup scene here. Besides the city of São Paulo, the main hub for Brazilian startups, other cities also have strong startup communities, such as Florianópolis and Porto Alegre (both in the southern region) and Belo Horizonte (in the southeast).
What conditions (positive and negative) can startups find in Brazil?
I believe that in Brazil the main difficulties for the development of startups are not very different from the difficulties faced in other countries. Among them we can mention the high and complex tax burden, the bureaucracy for closing companies, the lack of support for entrepreneurs before becoming startups, access to financial resources for startups at certain maturity levels, in addition to the difficulty of accessing new clients and international markets.
Despite the barriers, the Brazilian market has several positive aspects for startups. With around 15,000 startups in the country and more than 20 unicorns, the pandemic did not prove to be an obstacle to market growth in 2021 - which represents its dynamic and the positive impact provided by different facilitating factors, which include: the population and the huge domestic market (the largest in Latin America), the receptivity and growing access to investments (having surpassed South Korea in Venture Capital), and the presence of several sectors in growth and expansion, such as agribusiness, renewable energy, environmental solutions and the health sector. Furthermore, the country also has an increasing development in infrastructure, with an estimated investment increase of 40% over the next 5 years, in addition to its remarkable availability of natural resources. Other than that, more than 80% of the population and all residences in Brazil are connected to the internet, with mobile devices being the most used.
Where are the potentials of the country?
Investors' favorite sectors include insurance and financial services, healthcare, software, logistics and retail. Other sectors such as Cleantech and Biotech have been showing great growth potential due to the characteristics of Brazil and global tendencies. A good example is the Green Hydrogen sector. Although the topic is still quite new and there are still few initiatives in Brazil, the country has 83% of its electricity matrix coming from renewable energies, therefore, occupying the first place among countries in the production of clean energy. This position is mainly due to its geographic and climatic characteristics, which enable the country's potential to become one of the largest producers and exporters of Green Hydrogen globally.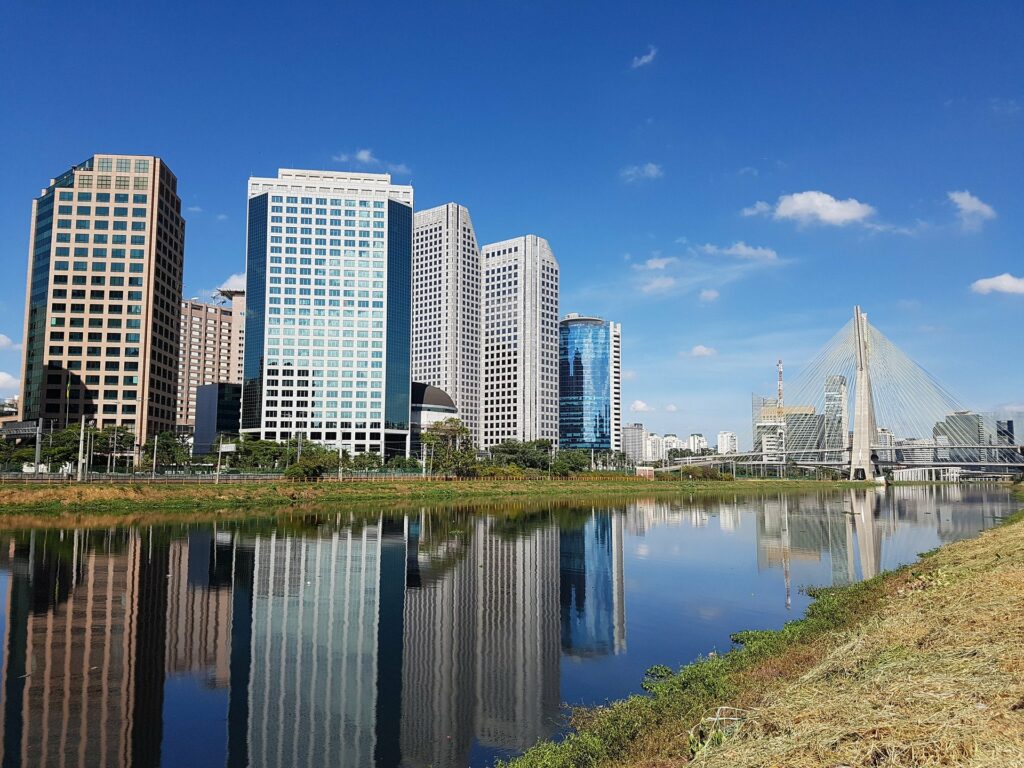 Is the government or the education system already setting a course or incentivizing start-ups? What are your experiences?
The Brazilian government has been carrying out a series of actions to promote the local startup ecosystem. In the legal field, the Legal Framework for Startups was released last year with the goal to encourage the creation of new businesses, offering more legal certainty for investors. Among the main points of the document, we can mention:
Legal definition of a startup (e.g.: limit of 16 million reais as annual billing / about 2.700,00 euros)
Angel investor legal protection
Possibility of directing innovation incentive resources to startups
Possibility of applying stock options in employment contracts
Creation of an experimental regulatory environment (regulatory sandbox)
As for the incentives, today there are several initiatives that encourage entrepreneurship in its most diverse phases. Institutions such as SEBRAE, SENAI, FINEP, BNDES and EMBRAPII offer various types of subsidies via non-refundable resources at the national level, among other forms of incentive.
Regarding the bilateral scope with Germany, there are also interesting opportunities, EMBRAPII (Brazilian Company for Industrial Research and Innovation) and the CORNET German Network formalized in 2019 a partnership that allows small and medium entrepreneurs, including startups, to develop RD&I projects with industrial sectors of member countries participating in the network.
Another example of incentive carried out by the Brazilian government is the Rota 2030 program, which aims to support the strengthening of the automotive value chain, promoting cooperative projects in R&D in ​​Mobility and Logistics.
Would you describe specifically what your role is as an AHK in the ecosystem?
The role of the AHK São Paulo is to promote open innovation between member companies and startups from Brazil and Germany, as well as to promote bilateral cooperation between the two countries.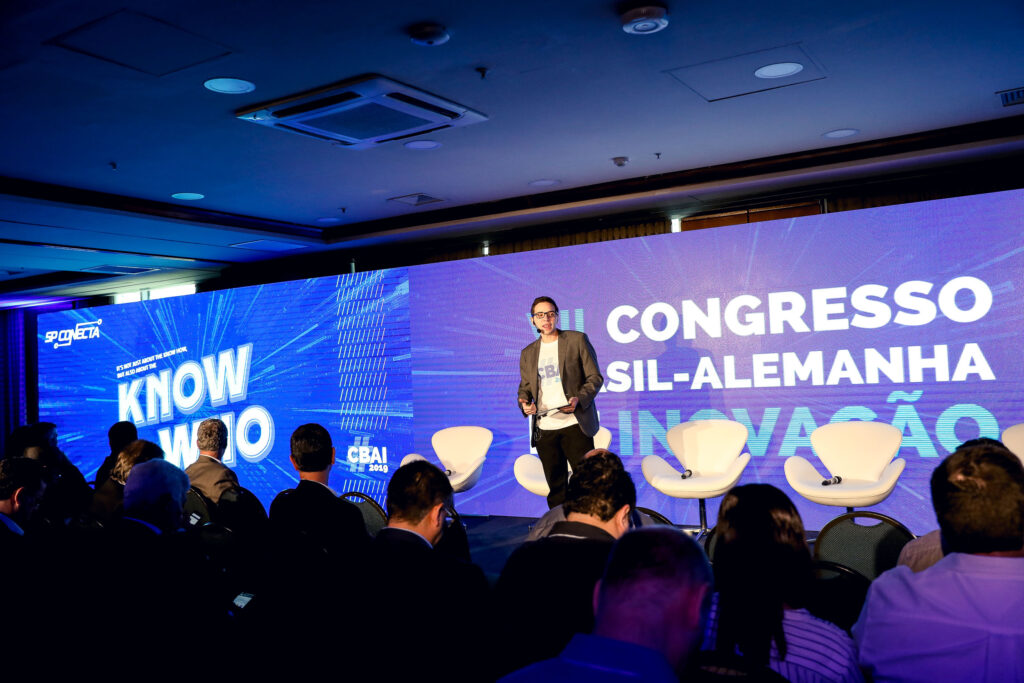 Last year AHK São Paulo was awarded among TOP 3 Startup Ecosystem in Brazil by the 100 Open Startups Ranking. This means that we are one of the most recognized actors in the Startups ecosystem by the practice of open innovation. Almost 400 startup programs have been screened in this ranking and graded by startups, who must select the institution that cooperated the most with their development. The Ranking 100 Open Startups is the main reference in the local market and the largest ranking in Latin America. We have been recognized at the award since 2019 and over the past few years, several startups that have gone through our Startups Connected program were recognized in the 100 Open Startups Ranking as the most innovative in their sector, including Pix Force.
To make it happen, we promote different activities, such as:
Startups Connected Program: Founded five years ago, Startups Connected is an acceleration program, where selected companies and startups work on a concrete innovation project, based on a business challenge. We support the execution of these projects, facilitating interaction between the parties and offering agile development methodologies and connection with partners in different areas to obtain effective and measurable results. The challenges, in addition to solve business needs, seek sustainable solutions based on the 17 UN Sustainable Development Goals (SDGs).
AHK Innovation Day: The purpose of the event is to present the main trends and best practices in a particular sector. After lectures and panels, a matchmaking takes place, holding a series of thematic meetings intending to connect companies and startups, which contributes to the generation of new businesses in a short period of time.
Immersions in the German Innovation ecosystem: Aiming to contribute to the advancement of innovation in Brazil, we organized delegations to Germany, cradle of the 4th Industrial Revolution, so that Brazilian companies can get to know and understand how renowned German companies such as Bosch, Festo, TRUMPF, among others, have been implementing innovation in their organizations, processes and products.
Studies (e.g.: Startups 4.0): As an example of study carried out by our chamber, since June 2021 we have been looking for startups operating in Industry 4.0 to carry out research on the profile of entrepreneurs, the context of startups and their relationship with other companies. In the first stage of this study, which was completed last year, we applied a survey to around 90 startups, validated the survey form and methodology, and compiled the preliminary results. From now on, with a 2.0 version of the survey, we are increasing the number of respondents so that we can have a statistical analysis that better represents the national ecosystem, once this project has been developed under the leadership of the Brazilian government.
Can you describe a stereotype of a typical Brazilian founder?
In general, Brazilians are very positive and creative people. We have a saying that tells a lot about the way we work and organize our personal lives: "Brazilians never give up". Personally, I think many people identify to this saying because, despite challenges, we always come with a way of turning things around – and, of course, these characteristics are reflected a lot in the profile of the entrepreneurs in the country.
What are the connections to Germany?
Since 2008, Brazil has been a strategical partner for Germany and one of the main trading partners in South America. Despite the challenges that cultural and social differences between the two countries may cause, business and R&D connections have grown over the years. Just our AHK alone has been representing German economy in Brazil for the past 105 years. São Paulo is also the main German industrial location outside of Germany.
In your opinion, what makes the German market interesting for Brazilian startups?
Germany can be a perfect place for a soft landing of Brazilian Startups and the entrance for the European market. Entering the European market is a great attraction for Brazilian startups, since it provides access to largely skilled labor, strategic positioning enhancement and expansion of the consumer portfolio. Also, successfully selling to Germany is an important indicator to the business – if a technology can be sold under German sieve, which is very professional and detail-oriented, it means it is ready to be sold anywhere in the world. Germany is home to one of the most mature markets to disruptive solutions, which comes along with a positive perception for higher value-added products (e.g.:"green" products and solutions, and high technology) – a path in which many Brazilian startups have been going through.
German investment to attract foreign startups is algo impressive. Bavaria alone is investing 1,5 million euros for the construction of a Deep-Tech hub and the project AI+MUNICH is receiving 5,9 millions euros to create and develop and IA alliance in Munich.
What were your reasons for participating in the Start.up Germany Tour?
We saw a great opportunity for our best startups to explore one of the most promising hotspots for startups today and connect with large corporations, multinational companies and representatives of the "German Mittelstand", as well as some of the best startups in the German ecosystem.
Initiatives like this are essential to support the internationalization of Brazilian startups and insert them into a more competitive environment, in which they can increasingly thrive. Germany is globally for its strength in innovation and, when we talk about startups, it couldn't be different: the country is one of the most advanced in Europe when it comes to numbers related to startups. We are proud to be part of the initiative because that is our mission as one of the most important players in the open innovation Brazilian ecosystem.
Today we welcome Angeline Marokoane to our blog series. Angeline is from AHK South Africa and shares with us her insights into the country's very interesting startup ecosystem. Enjoy reading!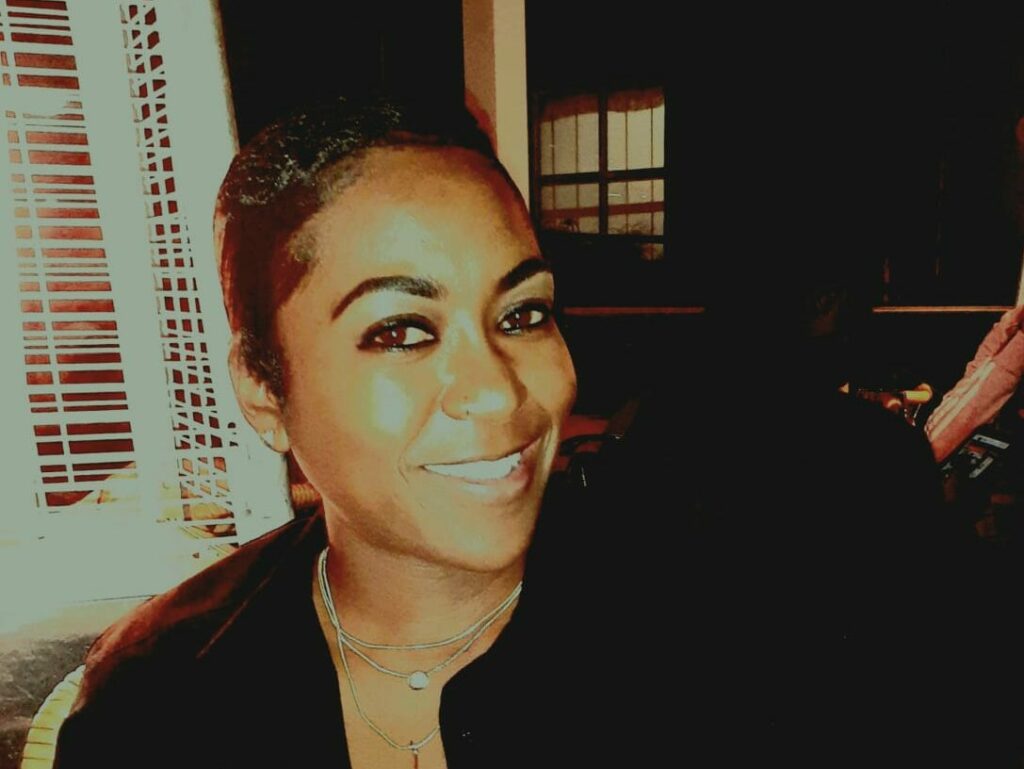 Forecasts predict that the expected population growth of working-age people in South Africa will increase. How can this growth be used to increase the frequency of high-potential founders accordingly?
There is a huge opportunity through upskilling the youth, around 37% of the population in 2010, with entrepreneurial and digital skills. This can unlock new businesses and supply existing businesses with complex skills required for the digital economy.
In your opinion, what currently distinguishes many founders? For example, are they particularly risk-averse or do many start up out of necessity?
It is a mixture of both actually, entrepreneurship is a risk as it requires the entrepreneur at minimum to have an income for roughly 3 years. Starting a business does not give any founder such a guarantee. In a country that does not have sufficient early stage funding that can support founders, a large risk on behalf of the founder needs to be taken. Secondly, as a developing country, South Africa faces a lot of developmental problems that are deeply rooted in inequality. So the opportunity to address all these challenges are vast.
Is the government or the education system already setting a course or incentivizing start-ups? What are your experiences?
Yes- there is a government-owned start-up hub called The Innovation Hub, according to its CEO, Pieter Holl, the South African government is in full support of innovation, especially the disruptive part of innovation, because there needs to be a disrupt to ensure there is no monopoly taking place because there needs to a fair and equal playground. There was a Start-up Act position paper that was released during the SA Innovation Summit 2021 which took place online in September 2021. If SA were to implement a Start-up Act, this legislation would fast-track the development of the start-up sector and spur innovation, which will in turn significantly contribute to the country's economy. There is also SEDA which is another state funded incubator for early stage businesses. The Technology and Innovation Agency supports early stage ventures as well through funding and incubation. Small government grants have been made available through the Support Programme for Industrial Innovation. The education system still lacks in developing entrepreneurial skills at an early stage.
Would you describe specifically what your role is as an AHK in the ecosystem?
Or role is to facilitate and support business opportunities, synergies and innovative co-operations and joint-ventures between companies from South Africa and Germany and to encourage.
What are the connections to Germany?
The GIZ has been supporting local incubators and accelerators. The Goethe Institute as well through advocacy. We also have our working relationship with the The State Development Agency of the Free State of Thuringia (LEG Thüringen) in Germany which is looking for opportunities in SA for companies from that federal state of Germany, and also for chances to cooperate with suitable companies in South Africa. Anja Tambusso-Ferraz, our regional representative for the Western and Eastern Cape of the SA-German Chamber of Commerce, and who represents the State Development Agency of the Free State of Thuringia, says there is a lot of potential for cooperation and is currently looking for opportunities to create collaborations. "There [already] are some real good interactions and business ventures developing between SA and Thuringia – for example in the fields of sustainable building concepts, e-mobility, medical equipment and R&D projects in the field of sustainable textiles."
In your opinion, what makes the German market interesting for South African startups?
Germany is at the forefront of innovation and development. It has 10 000 scientists within renowned universities and research institutes like Fraunhofer, Leipnitz Institute which makes information and opportunities more easily available for keen entrepreneurs.
What were your reasons for participating in the Start.up Germany Tour?
Because Germany is at the forefront of innovation and development and funders are eager to invest in new innovation ideas and companies that will be at the forefront of development. For us it is an opportunity to expose our innovative thinkers to this broader world and their success can inspire up and coming entrepreneurs to aspire to reach the top.
Even after our grand finale of the Startup Germany Tour 2021, we will continue with exciting contributions. Today we have Andrea from Sensoneo on the starting line for you. Sesoneo are one of our most interesting SUTG alumni startups.
Enjoy reading the interview.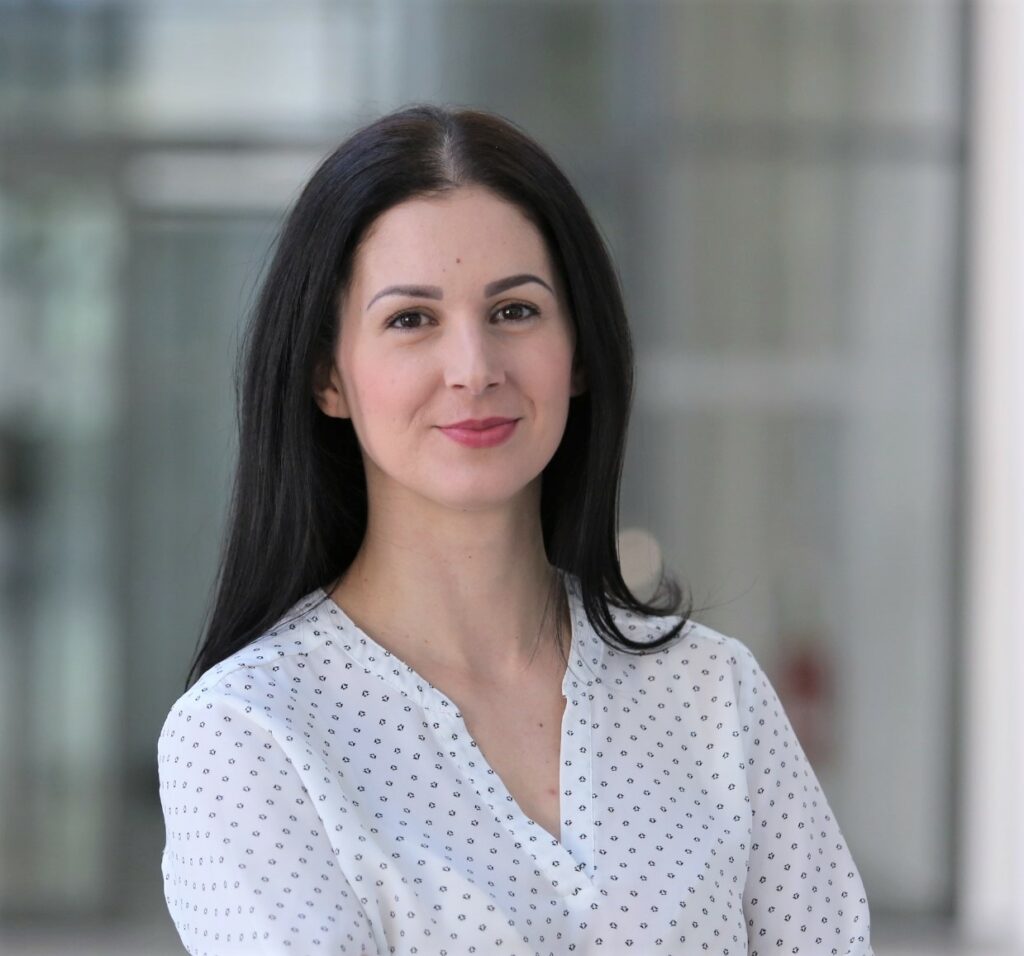 Welcome Andrea, can you nevertheless briefly summarize for our readers what your business is?
Surely, our main focus is data-driven waste management. We design, develop and produce HW, SW, and analytical tools to help our customers to cope with the biggest challenges in today's world of waste management – lack of efficiency and transparency. As an outcome, the Sensoneo solution enables the customers to achieve a 30 % – 63 % reduction of waste collection routes and 97 % accuracy on actual waste production.
What progress has Sensoneo been able to make in the last year?
We have managed to significantly expand our product portfolio and started some of the largest smart waste management deployments in the world - this involves the installation of different monitoring and tracking solutions to accurately trace the actual waste production, optimize the waste collection process, and automatically verify the collection service. In some cases, we have deployed purely SW-powered solutions to pilot dynamic waste collection based on an automated routing engine for specific needs of waste collection vehicles. And last, but not least, we have worked on prototypes that would facilitate "Pay-as-you-sort" models and "Pay-as-you-throw" models for flat houses.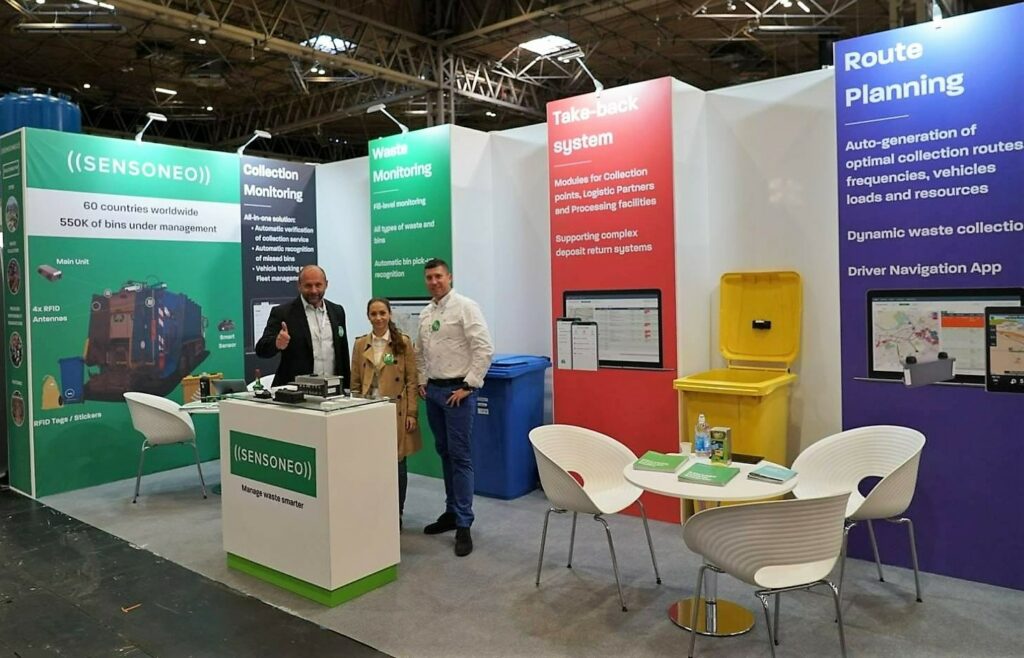 What are the next steps for you?
We certainly plan to complete our R&D projects to provide our customers with other innovative ways how to make waste management easier and more efficient. We also plan to focus on further business development and onboard new partners who operate in regions to combine our unique technology with their local know-how.
As mentioned at the beginning, you have already been a tour participant. What were your reasons for participating in the tour back then?
The competition has a high reputation and it gathers dozens of innovators into a single place. We highly appreciate that the event interconnects the start-ups with the relevant audience and also the role of IHK that continuously support this event and promotes it across the start-up community.
What has the tour effectively brought you?
Very valuable networking, international visibility, and a very useful insights from the German market.
What makes the German market interesting for you?
The German market is incredibly large, very mature, and full of opportunities for both streams that we target - B2B & B2G. The regions are quite different from each other, but what the business in Germany values, is innovation, bringing new approaches, and improvement of current processes. And this is exactly what our proposition is about.