Interview with Erik Wirsing, Vice President Global Innovation, DB Schenker
In 2018, the global logistics service provider DB Schenker with headquarter in Essen and the Croatian startup Gideon met in the semifinals of the Start.up! Germany Tour.
Having worked together in different projects since 2018, DB Schenker joins in June 2021 a $31 million Series A investment into the Croatian robotics and AI solutions company to accelerate the development and commercialization of its AI & 3D vision-based autonomous mobile robots (AMRs).
In this interview, Erik Wirsing tells us why the startup is so interesting for DB Schenker and how the company generally looks for exciting startups.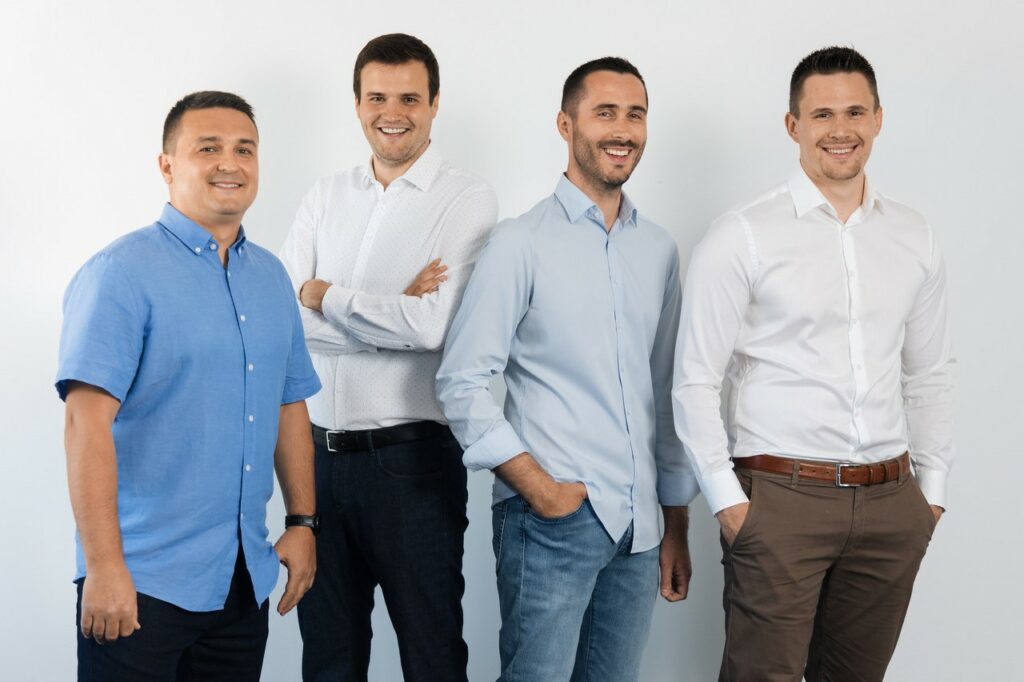 Please describe DB Schenker and your (international) startup activities.
As one of the global leading logistics providers we are present at around 2100 locations worldwide, providing around 700.000 customers with our services in Land, Air & Ocean as well as Contract Logistics.
In our Company we strive to transform and digitize our core business on the one hand and to seize the opportunities of new business models on the other hand.
Startups play a key role in digitizing and transforming the logistics industry. They are very successful in identifying emerging customer demands, tailoring individual services and rapidly developing prototypes.
With our global logistics network and open innovation approach, we embrace collaborations with dynamic startups across the planet – to challenge what we already have in practice at DB Schenker and create new business models.
Our goal is to win together - Instead of competing, we want to create valuable synergies beneficial for both DB Schenker and creative startups. By teaming up with us, startups can widen their logistics network, as well as benefit from the expertise of DB Schenker and the Deutsche Bahn group.
Describe the (industrial) technology of Gideon Brothers you are investing in here? (Gladly with concrete use cases)
Gideon Brothers specializes in flexible automation of horizontal and vertical material handling processes for logistics, warehousing, and manufacturing. DB Schenker identifies the main use cases in using the Autonomous Mobile Robots for various pallet handling operations in Contract Logistics warehouses and Land Transport terminals such as automated loading/unloading of trailers or pallet picking/putaway operations in racks.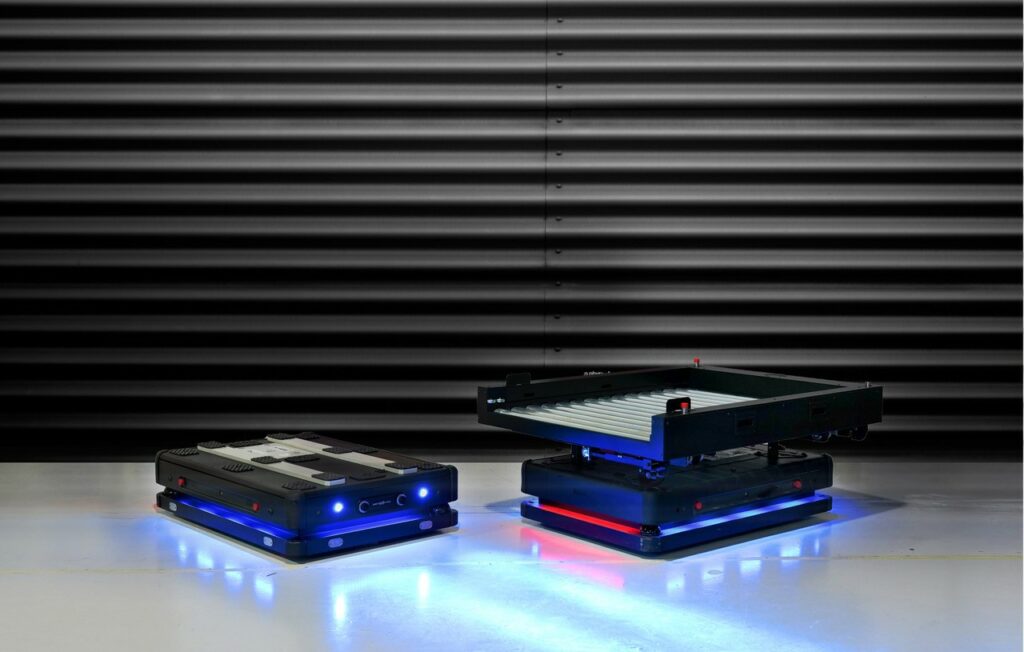 What are the opportunities and potentials for DB Schenker?
With its advanced mobile robots and complete software solutions for autonomous indoor and outdoor operations, Gideon Brothers helps businesses solve their most complex supply chain challenges. Such as rising customer expectations, increased product variability and logistics volumes, growing variety of distribution channels and ultimately labor shortage.
What was the decisive factor for you as an investor to make an investment here?
DB Schenker has the strong ambition to be the frontrunner in innovation and AMRs is one of our identified core technologies to drive this ambition. After a successful first pilot project with Gideon Brothers in one of our Contract Logistics operations and the huge potential we see in future technologies of Gideon Brothers, the decision was made to invest in this startup.
What factors lead to international startups becoming interesting for you?
Due to the fact that DB Schenker is globally present with all kind of transport modes and services in various vertical markets we have no limitations when it comes to location or the technology a startup offers. Our goal is to collaborate with startups to test and eventually scale their solution in our organization. If a startup offers an innovative and smart solution that is at least ready to be tested, we are happy to cooperate and co-create.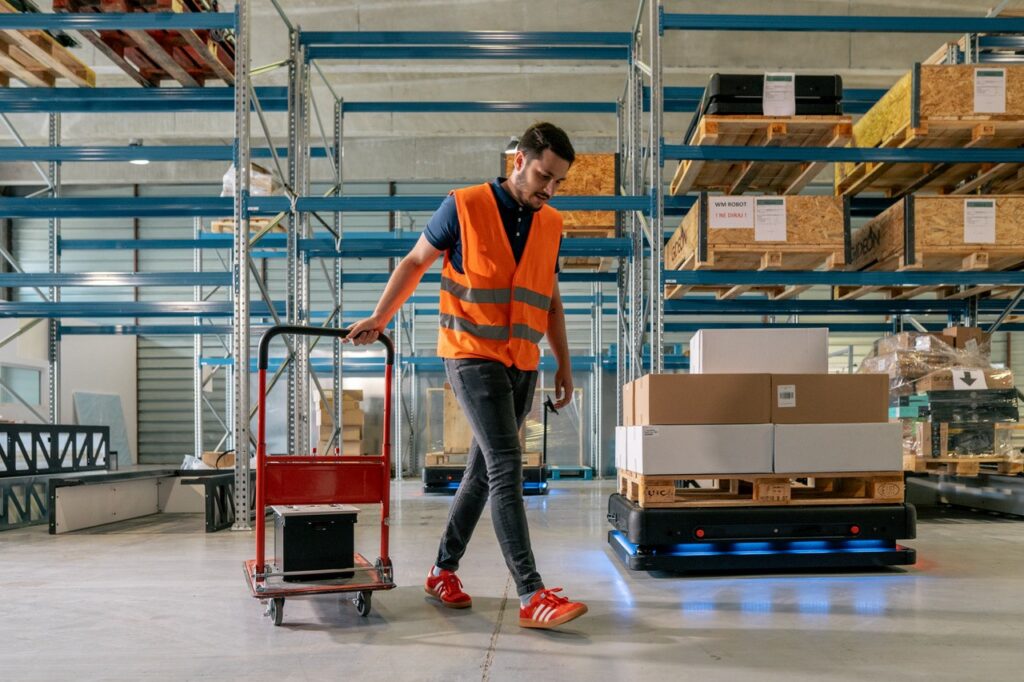 What is the best way for international startups to get in touch with you?
The best way to get in with us is via our mail address: startups@dbschenker.com
It is great if the startup can send us their pitch deck so we can check the solution with our experts in the particular field and get in touch with the startup afterwards.
What was your experience of the Start.up! Germany Tour?
We have had very good experiences with the Startup Tour in the past. It was a very good and diverse selection of startups from many different countries. All participants had a high motivation and a good spirit. There were many intercultural and value-added conversations before and after the event with the startups. Above all, looking back, the physical event was an important factor to make the right connections right on the spot. The cooperation with Gideon Brothers is of course a very special and positive outcome for us.
Click here to go to part 2 of the success story of DB schenker and Gideon Brothers.
Back to overview