In 2018, the global logistics service provider DB Schenker with headquarter in Essen and the Croatian startup Gideon met in the semifinals of the Start.up! Germany Tour.
Having worked together in different projects since 2018, DB Schenker joins in June 2021 a $31 million Series A investment into the Croatian robotics and AI solutions company to accelerate the development and commercialization of its AI & 3D vision-based autonomous mobile robots (AMRs).
Today we are pleased to welcome Matija Kopic, CEO of Gideon Brothers, who will answer our questions about this successful cooperation.
Please describe Gideon Brothers and your (international) activities.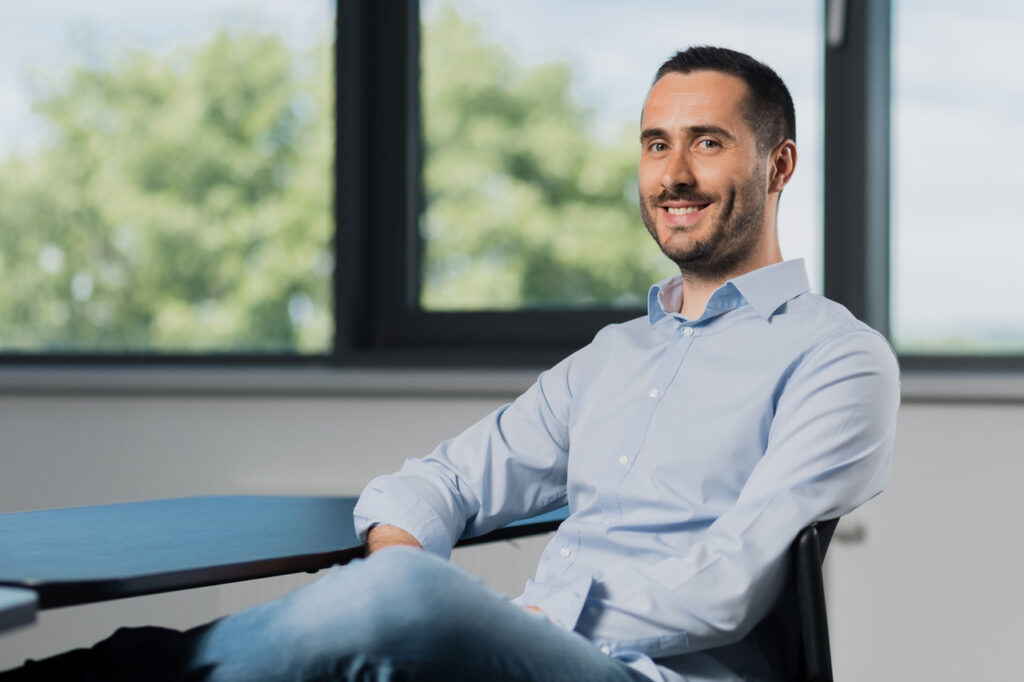 We specialize in the flexible automation of horizontal and vertical material-handling processes for logistics, warehousing, manufacturing, and retail businesses. With our advanced mobile robots and complete software solutions for autonomous indoor and outdoor operations, Gideon Brothers helps businesses solve their most complex supply chain challenges: rising customer expectations, increased product variability and logistics volumes, growing variety of distribution channels, and ultimately, labor shortage.
Currently, we have multiple projects running in the EU and the U.S., with some of the largest companies in the logistics, manufacturing and retail industry.
At DB Schenker, our autonomous mobile robots have already been put to good use, starting with our first project, launched in 2019 in Leipzig. At DB Schenker's contract logistics facility in Leipzig, our AMRs are automating tasks within the order fulfillment process, facilitating workflow and allowing employees to focus on more complex tasks.
How do you build such a start-up that will henceforth operate on international markets?
With a shared passion. We are working hard on empowering our talented team of robotics enthusiasts to dream bigger and run faster.
We are honored that we have the opportunity to work with innovation-driven customers who understand the transformative power of our technology and embrace its potential.
Our growth wouldn't be possible without the support from our investors, a stellar group led by global leaders, including DB Schenker, the global logistics leader. They're very excited about the coming age of flexible automation, and we're already working on many exciting things together.
To keep supply chains running smoothly, the world needs new solutions. And new solutions can be provided only by new automation technologies providing flexible growth capacity.
We are proud that we are one of the pioneers helping bring about this transformation of material-handling automation, working on breakthrough solutions for some of the most complex supply chain challenges.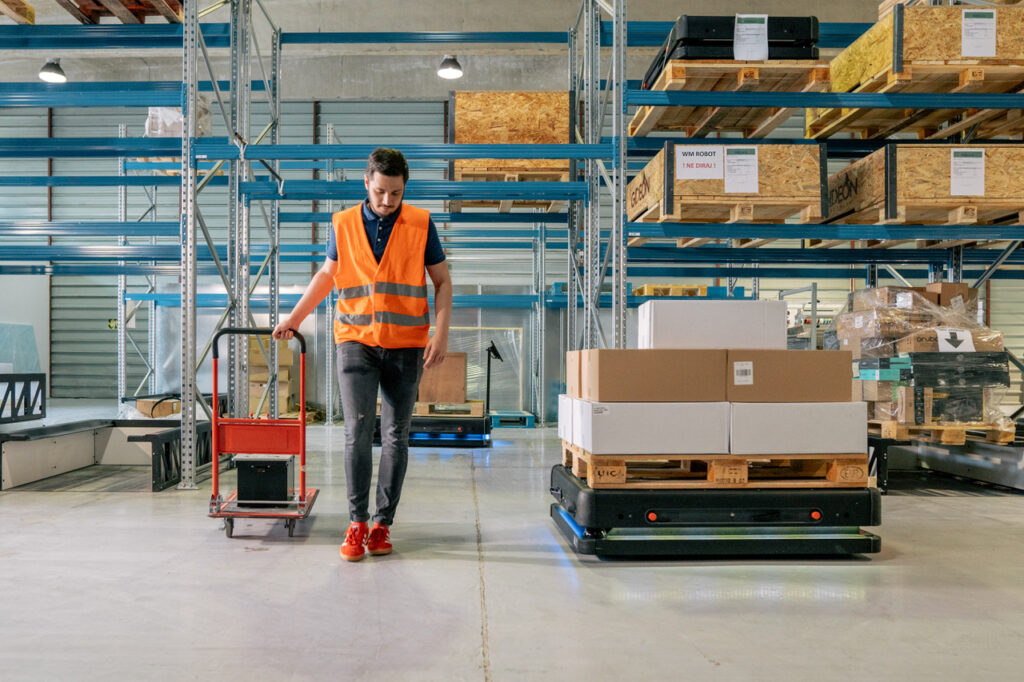 What is your passion? What are your personal goals?
Putting people first. Or rather, serving people in everything we do each day – and feeling grateful that we have the opportunity to do so. There can be no true leadership without serving.
This guiding principle of serving means, for example, respecting the balance of personal and work time. It also means being at disposal to your colleagues – talking with them, exchanging ideas, supporting them. It also means hiring smart people and listening to what they tell me.
Of course, it also means serving our customers. However, I don't just mean providing a service or a product to another company, but working to understand and help resolve the challenges our partners – our customer's employees face in their everyday work.
With this frame of mind – serving and gratitude – any business endeavor gains an incredible strength helping it succeed.
What has changed concretely after the investment of 32 million USD?
We are growing – increasing our amazing team and building our capacities for global growth. We are accelerating the development and commercialization of our vision-based autonomous mobile robots. Just recently, we have passed the number of one hundred full-time team members. We are expanding our Manufacturing, Sales, Marketing, and Customer Success operations across key markets of the European Union and the United States.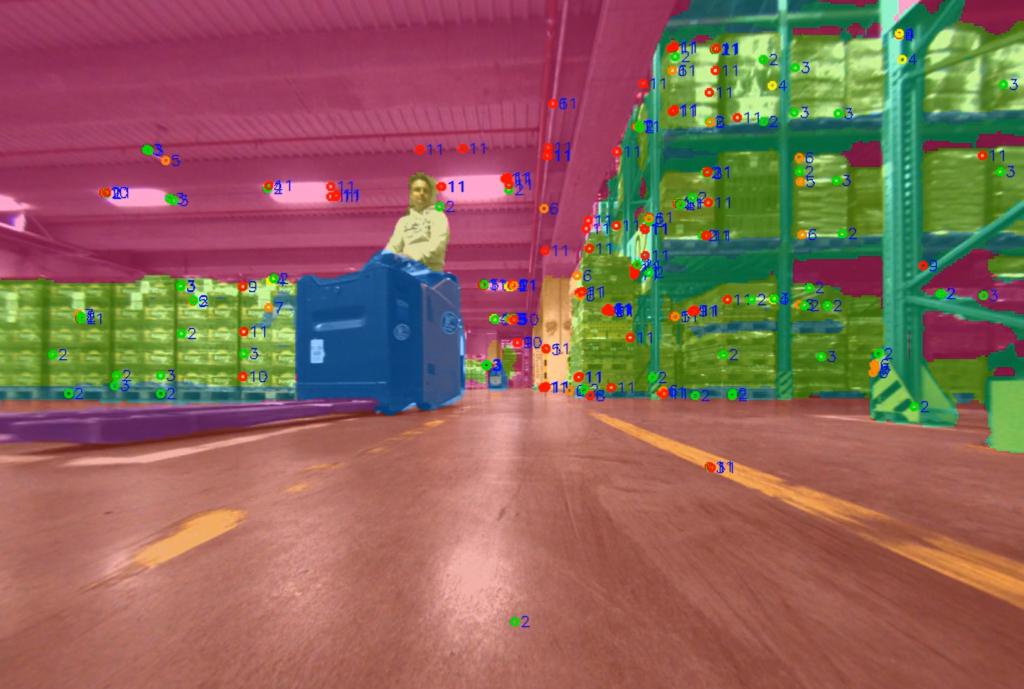 What makes the German market interesting for you?
Germany is the largest European economy. It's also the global logistics powerhouse, with 60,000 companies operating in the industry, including global leaders like DB Schenker. As the heart of the European economy and the global logistics industry, Germany is our primary market.
However, there is another inherent attraction. As a start-up company, our customers are our partners – we deepen our understanding of their challenges, and this drives our R&D. It would be difficult to find a better growth medium for a start-up than the unique mix of Mittelstand spirit, values, and knowhow that's so characteristic of the German business environment.
Could you remember the first moment when you met DB Schenker at the Start.up! Germany Tour? Was it "love at first sight"?
It was. We were a very fresh start-up at that point, barely a year old. The feedback we got from DB Schenker has given us a fantastic boost. Just imagine – this global leader, with nearly a century and a half of experience in logistics, shares our excitement about the future.
We are very grateful for the incredible support we've gotten from the Croatian branch of the AHK, not just during the 2018 Start.up! Germany Tour, but ever since. If it was love at first sight between DB Schenker and Gideon brothers, AHK Kroatien was the matchmaker.
What was your general experience of the Start.up! Germany Tour?
Start.up! Germany is so much more than a start-up competition. Hype potential is not in focus here. The competition doesn't strive to unearth a glitzy "next big thing" that can draw media attention.
It focuses on connecting innovators – on both sides. It's connecting start-ups developing disruptive and breakthrough technologies with innovation-driven companies that can recognize the potential of these solutions. Start-up! Germany Tour is a great opportunity to network and explore your market fit.
You haven't read the first part of DB-Schenkers and Gideon Brothers success story yet? Here is the great success story of DB Schenker and Gideon Brothers Part 1
Back to overview