The International Startup Pool 2022
Here you can find a list of startups that are participating this year. Just scroll through the list or select the startups by country and verticals. HINT: This list is preliminary and not final yet. This will be continiously updated.

View the
startup pool 2021


BIOTEK PETROL
Biotek Petrol is a manufacturer and supplier of biotechnology and biochemical solutions for the elimination and/or reduction of waste that affect the environment, developing and using natural, non-polluting, and ecological products and processes. Biotek Petrol is 100% focused on restoring the natural balance of the environment for the different ecosystems of our planet that have been affected by external contaminants factors.


FLOKZU
Flokzu is a no-code cloud BPM SaaS platform that lets you automate even the most complex business processes on a simple drag-and-drop interface.
With Flokzu, you can take your company to the next level by creating an efficient, productive, and competitive organization.
The platform is 100% no-code, so you'll be able to develop and optimize complete processes without needing IT knowledge or an external consultancy team.
And because the platform is so easy-to-use, you'll be able to automate end-to-end processes and workflows in a matter of hours.
Flokzu has over 15,000 subscribing organizations on six continents and 65 countries.
Customer profile: SMB, Corporate, and Enterprise companies from the public and private sectors.
We have clients from all industries: Transport, Commerce, Education, Financial Services, Food, Health Services, Mining, Electrical Engineering, Oil & Gas, NGOs, etc.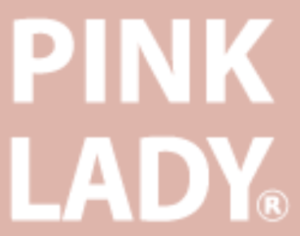 PINK LADY
PINK LADY, offers Intimate Cosmetics and Sustainable Feminine Hygiene products in UY. Our mission is to empower women by accompanying them through their different stages of life, advising and preserving their most intimate health, and aiming at a better quality of life without forgetting about the planet. At this time, the aim is to continue developing products, while also betting to expand our business to new markets, and increase our visibility and our potential customer base. The most challenging part, but not a difficulty, is to decide how to get to internationalize. Whether to continue producing some products in UY and export or relocate to STR and expand to Schengen countries. The first step would be to replicate the business model, in order to validate the market (achieving a place at DM, Müller shelves). Paula (founder) is currently living half of the year in STR, working remotely in Uruguay. In fact, to raise SMART CAPITAL would be an achieved dream in order to develop a new g