North Rhine-Westphalia is not only Germany's most populous state, it also occupies a top economic position in the Federal Republic. Twelve of Germany's 40 largest commercial enterprises are based here, and with its strong industrial core, numerous world market leaders and a dense network of research institutions as well as technology and start-up centers, NRW is as much an innovation-driven business location as it is popular with international investors.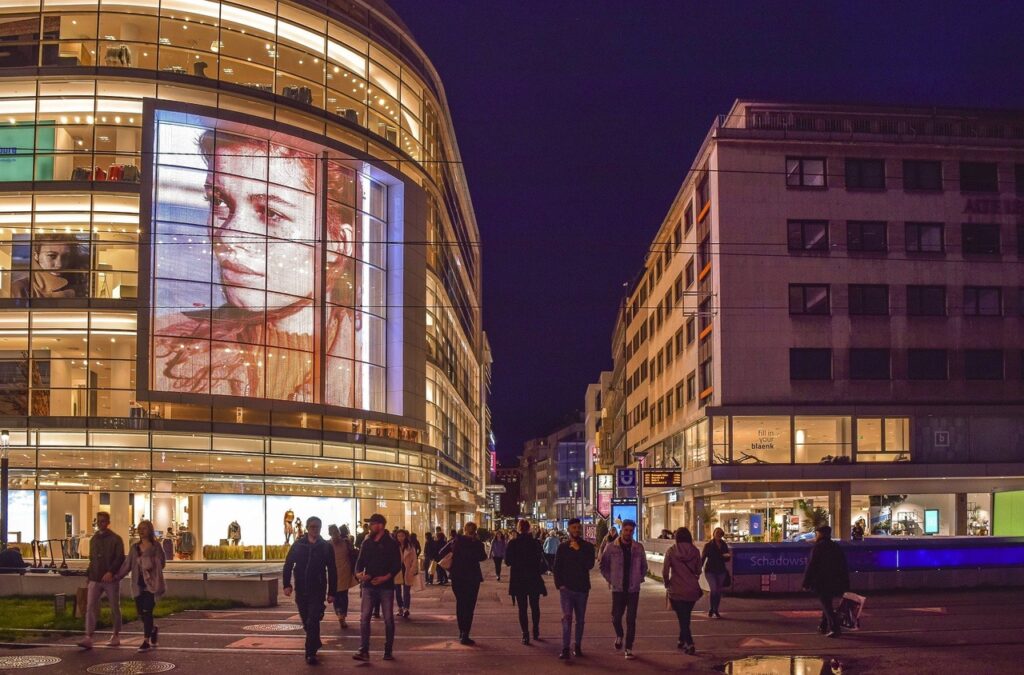 Business location with many advantages
One of the most important reasons for North Rhine-Westphalia's economic success and international competitiveness is its central geographical location in the heart of Europe. In addition, the state has a unique infrastructure as well as numerous high-quality commercial sites and properties.
What fuels the innovative power in this country is above all the close cooperation between business and research. Nowhere else in Europe are there so many scientific institutions in such a small area. These include 70 universities and universities of applied sciences, 14 institutes of the Fraunhofer-Gesellschaft, 12 Max Planck Institutes and more than 50 research facilities located at universities.
In addition, there are targeted initiatives to strengthen the innovative power in North Rhine-Westphalia, such as the competence platform for artificial intelligence "KI.NRW", the top cluster "it's OWL" on the topic of Industry 4.0, the competence center for cyber security in business "DIGITAL.SICHER.NRW" as well as innovation support for SMEs such as the "NRW.Innovationspartner" or the successful program "Mittelstand Innovativ & Digital".
NRW as a popular location for B2B start-ups
For national and international tech start-ups, North Rhine-Westphalia is one of the most sought-after locations in Europe. The structural change from an industry traditionally dominated by mining to an innovative and future-oriented industrial and service location ensures a positive development of the startup scene.
Even in Corona times, startups continued to increase in 2020, according to the NRW Startup Monitor. In the first half of the year, for example, NRW recorded 17 percent more startups than in the same period of the previous year. NRW startups are particularly successful in the B2B sector. Around 65 percent of the startups surveyed generate more than 50 percent of their sales in the business customer segment.
Important economic focal points in NRW
Since the 1960s, North Rhine-Westphalia has developed into a modern service location. More than seven million people worked in the service sector in 2020, more than twice as many as in 1970.
What has developed above all structurally is the intensive exchange and cooperation between industry and the service sector. For example, a large number of B2B service providers have established themselves in areas such as design, logistics, research and development, maintenance and waste disposal.
Industry: Steel, chemicals and electronics provide innovation and jobs
The mixture of corporations, medium-sized companies of various sizes, hidden champions, small specialized companies - all with a strong international orientation - and an active start-up scene makes NRW a unique location, incidentally one of the few in the world that still has the complete industrial value chain.
The steel industry plays a significant role in this. 38 percent of all crude steel produced in Germany is produced in NRW, and more than half of all employees in the German steel sector work here. Duisburg is home to Europe's biggest steelmaking site. In close cooperation with the steel processing sectors, the steel industry ensures innovation in many industrial sectors, such as the automotive industry, mechanical and plant engineering, steel and metal processing, and electrical engineering.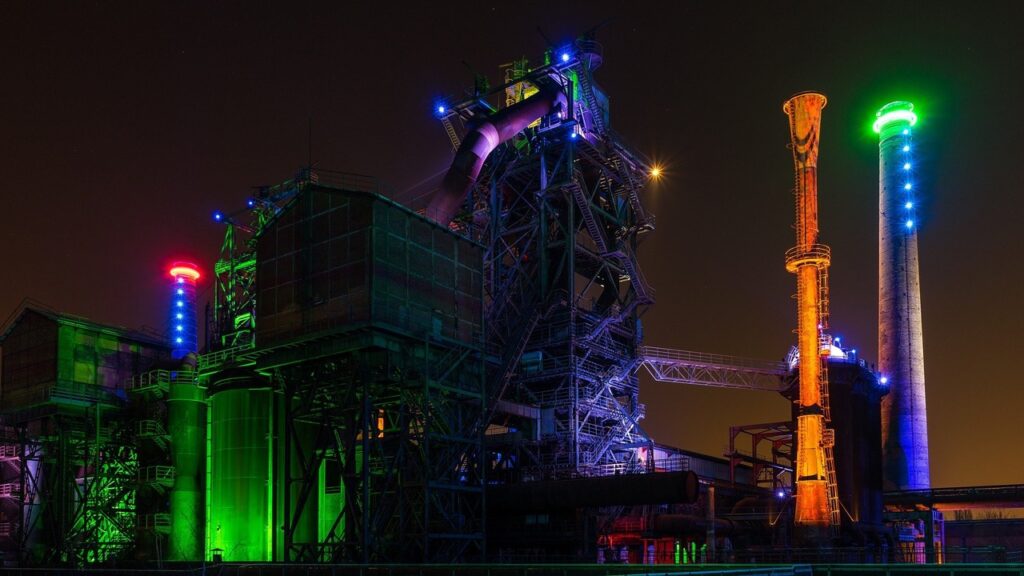 Another important sector in North Rhine-Westphalia is the chemical industry. The Rhineland in particular, with numerous world market leaders in future-oriented sectors such as digital process technology, electrical engineering, automotive or smart health, is one of the top locations worldwide. With around 93,000 employees and 42.3 billion euros in sales, NRW is the most important location for the chemical industry in Germany.
The electrical industry is another industrial focus for NRW. With around 155,000 employees, it is the third largest employer in North Rhine-Westphalia's industry. Its strengths lie primarily in the areas of automation, lighting and installation technology. Here, the sector supports innovations in future markets such as Industry 4.0, energy, mobility, healthcare and buildings.
Technology: Leading the way in new materials and IT security
In the technology sector, North Rhine-Westphalia is an innovation-driven location with a dynamic start-up scene, a strong SME sector, numerous hidden champions and DAX-listed companies.
The materials sector is a particular focus here, with over 7,000 companies and research institutes. New and lightweight materials are considered a key technology and help develop solutions to address major global challenges such as the climate crisis or resource scarcity.
Moving away from an industry based on petroleum and toward one based on renewable raw materials - this is also where biotechnology comes in. With 25 universities, six Max Planck Institutes, three Fraunhofer Institutes, three Helmholtz Institutes and six Leibniz Institutes focusing on life science, NRW is one of the most important locations for biotechnology in Germany.
NRW is equally important as a location for the field of IT security. Here, the state has undergone decisive further development over the past five years. More than 700 researchers, spread across 20 universities of applied sciences and universities, and over 400 IT security companies in NRW are working on cybersecurity.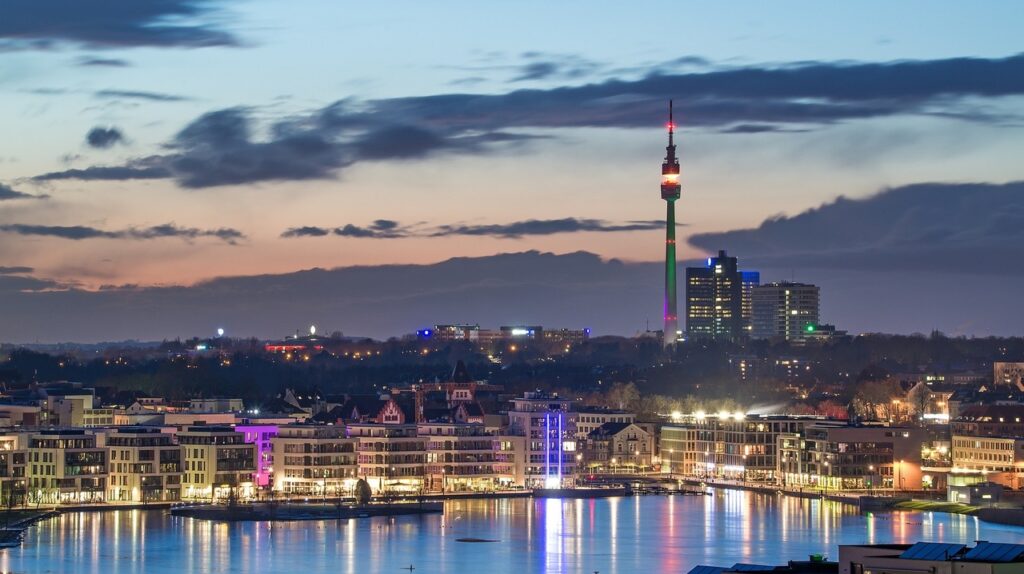 Healthcare industry: strongest sector in terms of sales in NRW
The largest sector in terms of sales and jobs in North Rhine-Westphalia is the healthcare industry. Subsectors such as medical technology and the pharmaceutical industry occupy a leading position here. Close exchange and cooperation between research and industry ensure innovative development in health care. In addition, the state plays a leading role in Germany in terms of digitization with the use of telematics applications.
With around 350 hospitals, over 4,000 pharmacies and more than 25,000 doctors' and dentists' practices, medical and nursing care forms the core sector of the healthcare industry in NRW.
Logistics: Most important growth sector and leading in Europe
Logistics is one of the most important growth sectors in North Rhine-Westphalia. For years, NRW has been considered Germany's leading logistics location. Of the 25 most important logistics companies, nine have their headquarters here, including Deutsche Post DHL, Rhenus, UPS, FedEx and Arvato.
Research in NRW also focuses intensively on the topic of logistics. Around 4,800 students are enrolled in 45 logistics degree programs in areas such as technical logistics, digital logistics, retail or production logistics. In addition, the Fraunhofer Institute for Material Flow and Logistics IML in Dortmund is the world's largest and most important research institute for logistics topics.
In addition, facilities such as "startport" in Duisburg or "Digital Hub Logistics" in Dortmund ensure a strengthening of the digital logistics ecosystem as well as better promotion and networking of start-ups and companies in the logistics sector.
Back to overview