We are pleased to welcome Stefanie Burgdorff today.
Stefanie answers our questions today and gives us exciting insights into the world of our close tour partner GTAI.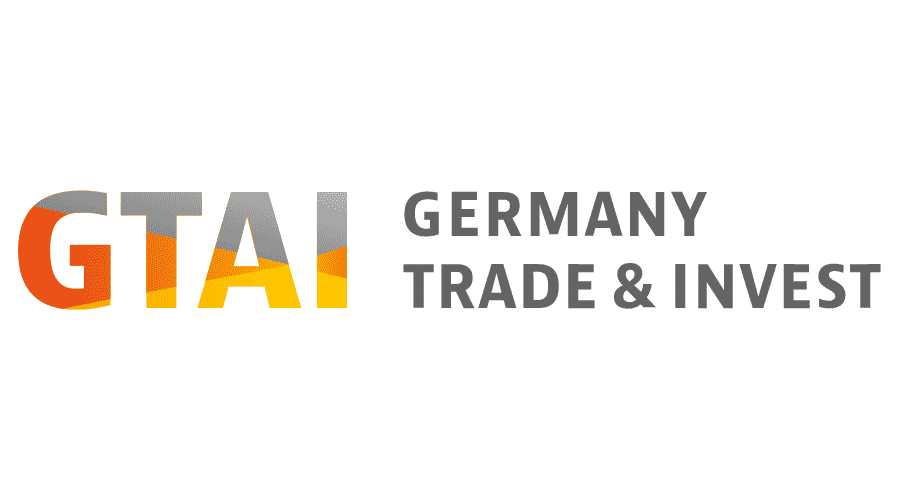 First of all, let's take a look at your Digital Hub. Could you briefly explain the concept behind it?
The Digital Hub Initiative is an initiative launched by the Federal Ministry of Economic Affairs and Energy (BMWi). There are 12 hubs located across Germany, each reflecting local industry specialization and covering sectors such as Logistics, Mobility, InsurTech, FinTech and Smart Infrastructure. The goal of the initiative is to foster innovation and the transfer of knowledge as well as technology cooperation and accelerate the digital transformation of the German economy. The Digital Hubs match start-ups with SMEs, big corporates, investors and academia.
What is the concrete benefit of Digital Hubs for Germany as an international business location?
First of all, the initiative and the hubs themselves create visibility for the German tech scene so that it can attract international start-ups, investors and corporates. That creates a pull factor beyond Germany's large market size and great purchasing power. The concentration of start-ups and the innovative spirit in those hubs is very attractive to successful international start-ups, especially because of the link to the Germany's famous medium-sized enterprise. A dynamic start-up ecosystem also attracts foreign investors looking for reliable, high returns. Their investment in German start-ups benefits Germany as a business location and creates technology transfer and jobs. Furthermore, the initiative and the hubs cooperate with many similar players abroad. Via these networks, we are promoting Germany as a business and digital location, thus fostering potential business creation and investment in Germany.

How far have we really come in terms of digitization in Germany in an international comparison?
Germany has brought forth many innovative digital companies in the last years. Examples like Flixbus, N26, Sennder, Celonis, Clark and Simplesurance are very successful internationally. Flixbus for instance, just acquired the biggest US bus provider Greyhound and become the market leader. According to the European-wide, DESI institute Index for digital economy and society, Germany ranks quite high in its share of fixed network broadband lines, whereas there is potential for growth in areas such as very high capacity networks and digital public services.
You are an official partner of the Start.up! Germany Tour and provide concrete program content within the three verticals Insurtech, Smart City and Logistics/Mobility. Can you give our readers an idea of how important they are for the German economy?
With its more than 3 million employees in ca. 60,000 companies, its outstanding infrastructure and global industry leaders such as DHL Group, Schenker and Kühne+Nagel, Germany is a world leader in logistics innovation, technology and services. Start-up unicorns Forto and sender are disrupting the logistics industry, and FlixMobility, Tier and Volocopter are introducing new forms of business and passenger mobility. Transporting goods and people has never seen so many innovations as today. Future innovation in this sector is the key to staying internationally competitive.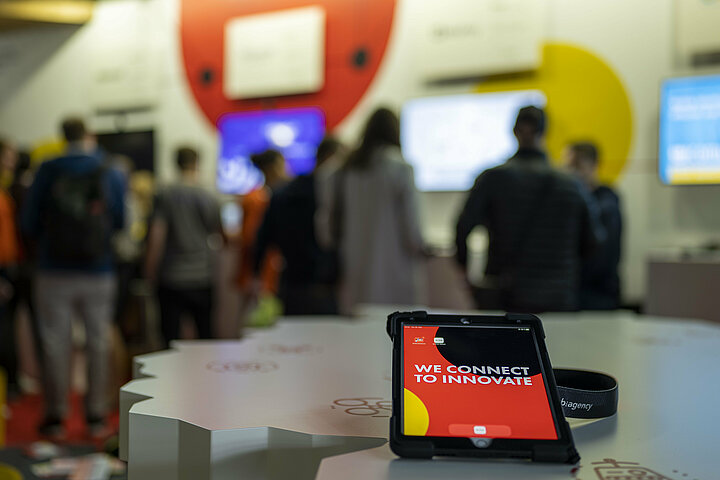 The German InsurTech market has been growing continuously and the insurance industry employs around half a million people. InsurTech is one the main pillars in financial services alongside the banking industry. Several hundred start-ups are active in the German market, offering groundbreaking innovations to end customers or businesses. That shows the fantastic market opportunities for InsurTech companies in Germany.
The same applies to smart cities. Urban centers occupy less than two percent of the planet's surface, but provide homes to half of the world's population and generate 70 percent of global GDP. Germany is one of the most urban countries on earth and plays an active part in shaping the cities of the future. Intelligent deployment of information and communication technologies is shaping how we life. Modern building technologies using smart devices regulate temperature, air and many other aspects of urban infrastructure.
What concrete support can the Digital Hubs provide in these three verticals?
Several of our hubs specialize in precisely these three verticals and support start-ups by linking them to key players like corporates, research institutes and VCs in the respective sectors. They also organize international workshops and events. Besides offering programs such as accelerators and innovation challenges, as members of the Digital Hub Initiative the Hubs bring start-up delegations to the leading tech conferences across the world and connect them with a variety of players from international ecosystems.
What are you particularly looking forward to on this year's tour?
We are especially looking forward to meeting all the great international start-ups in person. To a one, they have innovative business models and did a great job pitching them in the worldwide competition to qualify for the grand finale. It's always a pleasure to meet the creative and smart minds who found the different companies. Besides that, we are naturally also looking forward to the great digital and on-site program, which will give us a chance to learn a lot as well.
Back to overview