In 2018, the global logistics service provider DB Schenker with headquarter in Essen and the Croatian startup Gideon met in the semifinals of the Start.up! Germany Tour.
Having worked together in different projects since 2018, DB Schenker joins in June 2021 a $31 million Series A investment into the Croatian robotics and AI solutions company to accelerate the development and commercialization of its AI & 3D vision-based autonomous mobile robots (AMRs).
Read here our third part of our success story from the perspective of Mrs. Melita Meganic, Member Relations & Start-ups at the German-Croatian Chamber of Commerce and Industry.
How did AHK Croatia identify Gideon Brothers as a perspective startup for the Tour at the time?
In 2018, we decided to participate at the Start.up! Germany Tour for the 1st time. We had some experience before with startups in Croatia (organized a startup award of our own) but this time we had to find startups that fit the tour best in terms of sectors they were from (Insurtech, Smart City or Logistics & Mobility), maturity and so on. We organized a contest and asked the biggest player from incubators and other startup institutions to help us promoting it. Applications were coming in, but we also had to keep searching and inviting startups personally, in order to fulfil the specifications of the tour. Anyway, to cut the long story short, around this time I met someone from the startup ecosystem, Dražen Nikolic, who was the director of the Croatian Founders Institute, one of the largest startup incubators in the world, and asked him for help. He gave me some names who he thought would fit in. Luckily, Gideon Brothers was among them.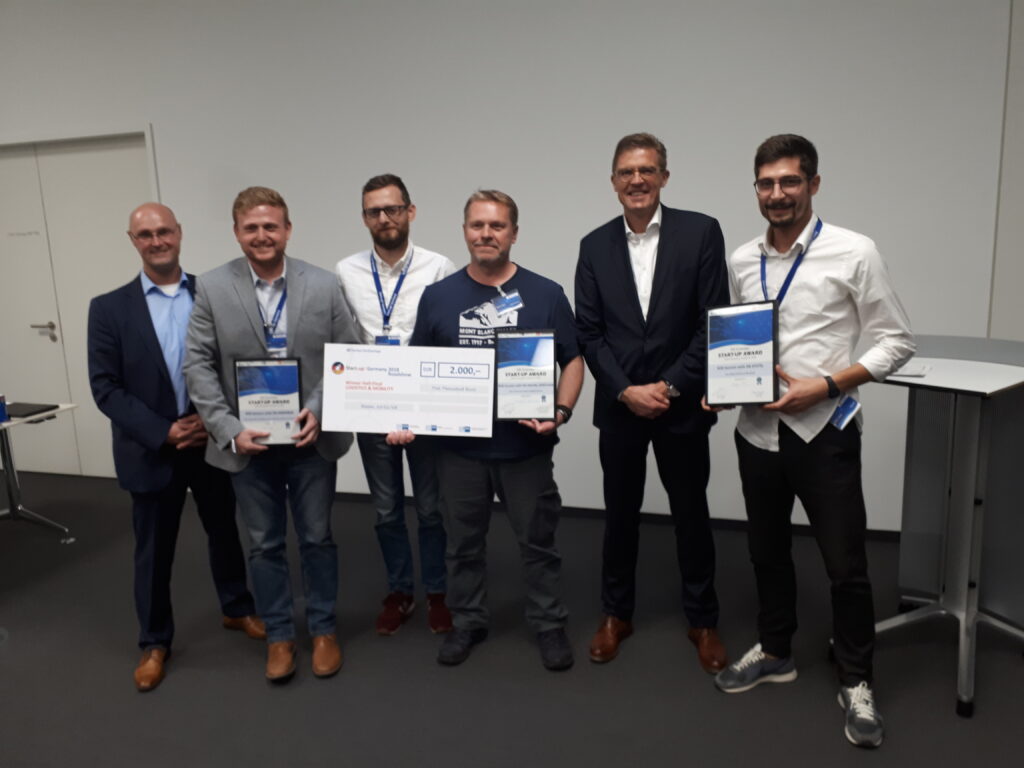 Did you immediately realize that this startup would be so successful?
We definitely had a great feeling. When we first contacted them, months before the tour, Gideon was in a phase when they did not want to reveal details of their technology and robot just in this early stage. But the information we received pointed to something extraordinary, disrupting… Their enthusiasm, certainty and vision were quite unique. Shortly after, they won our Croatian Startup Germany Tour contest.
How did you experience getting to know Gideon and DB Schenker back then?
It was the semifinals for the Logistics & Mobility sector in Essen, at DB Schenker. I believe there were 18 startups all together who pitched. What can I tell you? Milan, who pitched for Gideon, did his job perfectly. Gideon won the 1st prize and – I must mention this - another Croatian startup, ORQA FPV (also super successful now), won second place. We were all excited and happy. Anyway, afterwards we all talked to the guys from DB Schenker and exchanged contacts. I am glad they did not leave it at that. Obviously, the interest was mutual. The rest is history...
Are you still in contact with Gideon and if so, how?
Yes! Gideon won a one-year membership with our Chamber by winning the startup contest back in 2018. And they stayed members to this day. We are so happy about this.
We have built a great relationship in the past three years. One of my favorite moments was when Peter Altmaier, Federal Minister for Economic Affairs and Energy of Germany, visited Zagreb in November 2019. We were asked to propose some interesting program for him. We suggested that we take him to see the Gideon robots in action and so he did. It was fantastic.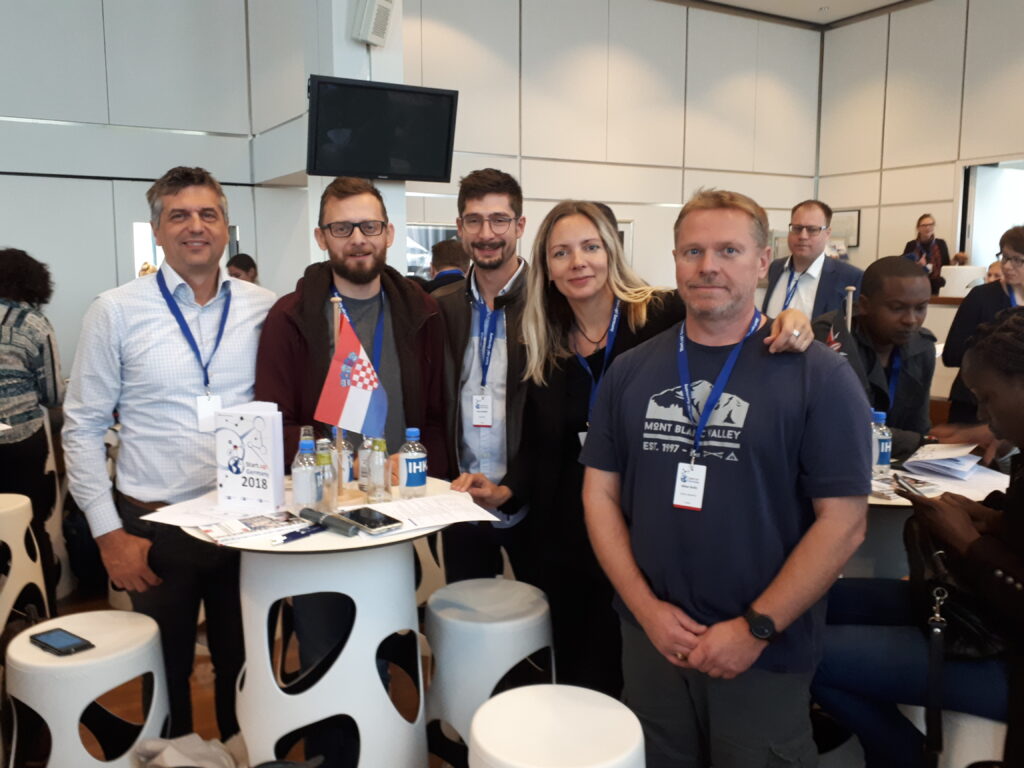 What is the AHK basically doing to support Croatian startups? How would you define your role in the Croatian startup ecosystem?
Our role is not that big although we are very proud to be listed at the Croatian AI Landscape as one of their first supporters. As in all countries, Croatia has many incubators and accelerators, and they are specialized for startups, so we do not interfere much. Everybody should do what they are best at. Of course, we know our way around, participate a lot at conferences and pitches to stay up to date. When we see a great project or event, we support it. What we mostly do is to help with our connections and networking, no matter whether you are a startup or a big company. That is what we do best and what startups and companies can profit from. For example, we received lately several inquiries from German startups and helped them make their first steps towards companies and Croatian institutions. Although one might think you can get through to anyone by yourself in this globalized world, it doesn't always work. That is where we come in with our network in Croatia and around the world.
Back to overview