Digital location North Rhine-Westphalia: Business opportunities for international startups
North Rhine-Westphalia (NRW), Germany's most important economic region, offers young companies optimal conditions for growth. Many of them have already expanded successfully, because NRW offers plenty of room for investment and innovation, explains Felix Neugart, Managing Director of the state-owned foreign trade promotion company NRW.Global Business.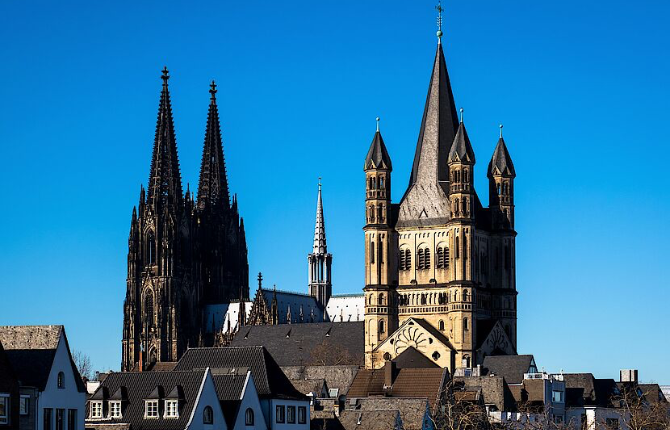 Mr. Neugart, why is North Rhine-Westphalia particularly interesting as a business location for international startups?
Felix Neugart: You have to think of NRW as the economic heart of Germany and an international hub. The region is not only the economically strongest of all the German states with a GDP share of more than 20 percent, but also the No. 1 investment location for foreign companies. Around 20,000 foreign companies have settled in our region. They benefit not only from the ideally connected location in the center of Europe, but also from an innovative, future-oriented environment. NRW plays a key role in Germany's digital transformation. We combine traditional industrial structures with a strong ICT sector. It is precisely these interfaces between classic industry and innovative IT solutions that offer the best conditions for the digitization of production and logistics processes, for example. This results in exciting prospects for international companies from the digital economy.
It sounds as if international startups in particular have opportunities in North Rhine-Westphalia. How do you assess that?
Felix Neugart: Absolutely, NRW offers excellent market opportunities for young companies with innovative technologies. For one thing, no other location in Europe can reach so many people in such a short distance: More than 160 million people live within a radius of 500 km around the state capital of Düsseldorf. On the other hand, the state's high density of industrial and trade trading companies, the state offers numerous B2B customers and cooperation partners. With more than 700,000 SMEs, it is not only home to a strong entrepreneurial middle class, but also to more than a third of the 50 companies with the highest sales in Germany. For SMEs in particular, digital transformation is naturally a top priority. Our NRW companies benefit from the know-how that international startups bring to the state.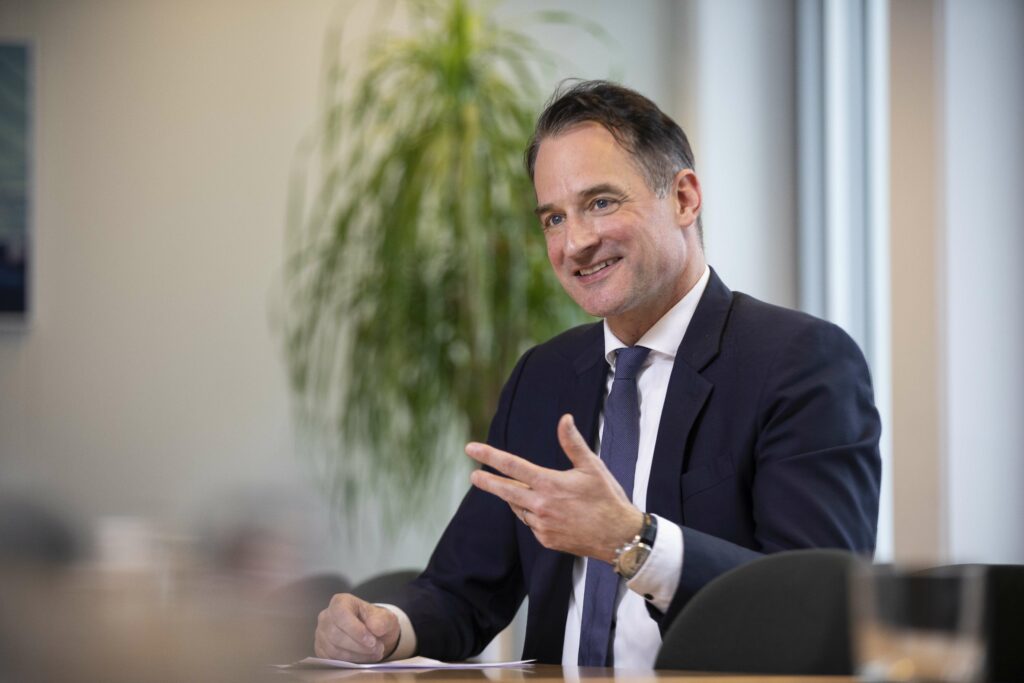 What are the general conditions for startups in North Rhine-Westphalia?
Felix Neugart: International startups are in good hands here. The state has a dynamic startup scene; by now, every fifth German startup comes from NRW. In addition to customer proximity, they particularly appreciate the considerable potential of skilled workers. 68 universities in the state educate around 770,000 students. This talent pool has been growing constantly for years - an important location advantage for startups as well. They also find a dense support network here: accelerators such as Startplatz, xdeck or Startport provide support with mentoring, workspaces and qualification measures. Five regional DWNRW hubs and players such as Digital Hub Cologne, Founders Foundation or garage33 connect startups with SMEs and large industrial companies. DigitalHub.Logistics in Dortmund and InsurLab Germany in Cologne also have a targeted industry focus here. The big players in our economy are also active themselves: Metro, T-Mobile, Vodafone, Evonik and eon, for example, run accelerator and cooperation programs to invest in innovative business models. For community building and, above all, for contact with investors, there are various matchmaking platforms such as startups.nrw or Matchmaker Ruhr. In addition, numerous events bring the scene together, such as the world's largest trade fair for digital marketing dmexco or events such as Pirate Summit, StartupCon, RuhrSummit, Digital Demo Day or Hinterland of Things. Another important contact is the startup association NRWalley, which also supports international startups in entering important networks.
How does NRW.Global Business support startups in implementing their international expansion?
Felix Neugart: NRW.Global Business supports startups with their plans and projects to locate or grow in NRW. As a state-owned company for the promotion of foreign trade, we support the companies throughout the entire process as a confidential contact for all project-related issues. Even during the analysis and planning phase, we provide them with our expertise and a proven network of contacts from business, science, politics and administration. This ensures a good start in NRW.
Back to overview