A sector report about Germany's logistics hotspot North Rhine-Westphalia
Although it is a well-known fact that all roads lead to Rome, it is little known that most of them will eventually passing through North Rhine Westphalia (NRW). As the most populous state in Germany, sharing borders with France, Belgium and the Netherlands and a booming economy, NRW is truly the beating heart of Europe. Located in the center of Europe and equipped with an outstanding infrastructure network, NRW is the prime location to serve a wide range of customers and businesses across the continent. Due to these factors, already 19 out of the 50 top-selling companies are located within the state as well as 9 of the 25 leading logistics firms such as DHL, UPS and FedEx. Hence, making NRW a booming and vital target for the logistics & mobility sector.
Facts & Figures
As already mentioned, NRW with its 17.7 million inhabitants is most populous state in Germany, but also more densely populated than Japan our its direct neighbor, The Netherlands. Besides its respective amount of potential local costumers, with private consumption totaling 383 billion euros, NRW offers access to 160 million potential customers within a 500 kilometers radius equivalent of nearly a third of all European customers. In addition, all mayor metropolitan areas and cities are in reach of a three-hour flight, providing ample opportunities to expand operations within Germany and across Europe. Moreover, generating an overall trading volume north of 400 billion euros, NRW is an undisputed economic powerhouse offering plenty opportunities in the B2B sector. Besides the heavyweights among the logistics companies such as Amazon, Deutsche Post, 3M, FedEx or Zalando, NRW is home to 24,000 logistics companies, a quarter of all logistics companies in Germany, employing over 388,000 people and generating 72,7 billion euros revenues in 2017. However, due to its rich industrial history, many industrial, manufacturing and chemical companies operate their own logistics, contributing to 773,000 employees total in the logistics and mobility sector. Thus, logistics remains a key contributor and essential sector to NRW's economy, employing roughly 10% of the workforce. With growing demand and new opportunities, the logistics and mobility sector are also crucial drivers in new projects, taking advantage of the industrial and commercial spaces in NRW. Despite the negative impacts inflicted by the global pandemic, 50 new projects have launched in the region, expanding existing as well as constructing new logistic hubs on 1 million m² land with firms in the e-commerce sector such as Picnic leading the charge.
Europe's heartbeat (NRW advantages)
The key for NRW's success in the logistics and mobility sector are its geographic advantages over other regions in Germany or Europe as well as its significant infrastructure network. Being situated at the intersection between the two Hanseatic ports of Hamburg and Bremen, as well as the Belgian ports of Rotterdam and Antwerp, NRW enjoys privileged access to the mayor ports in Europe and the world. Additionally, with 240 kilometers of the Rhine, NRW boasts 120 ports of its own, offering more than 720 kilometers of waterways and canals available to shipping. Further, both Germany's largest inland port, duisport, and canal port Dortmund are in the region. Duisport is managing roughly 42 million of the 106 million tones cargo being transported via water in NRW annually.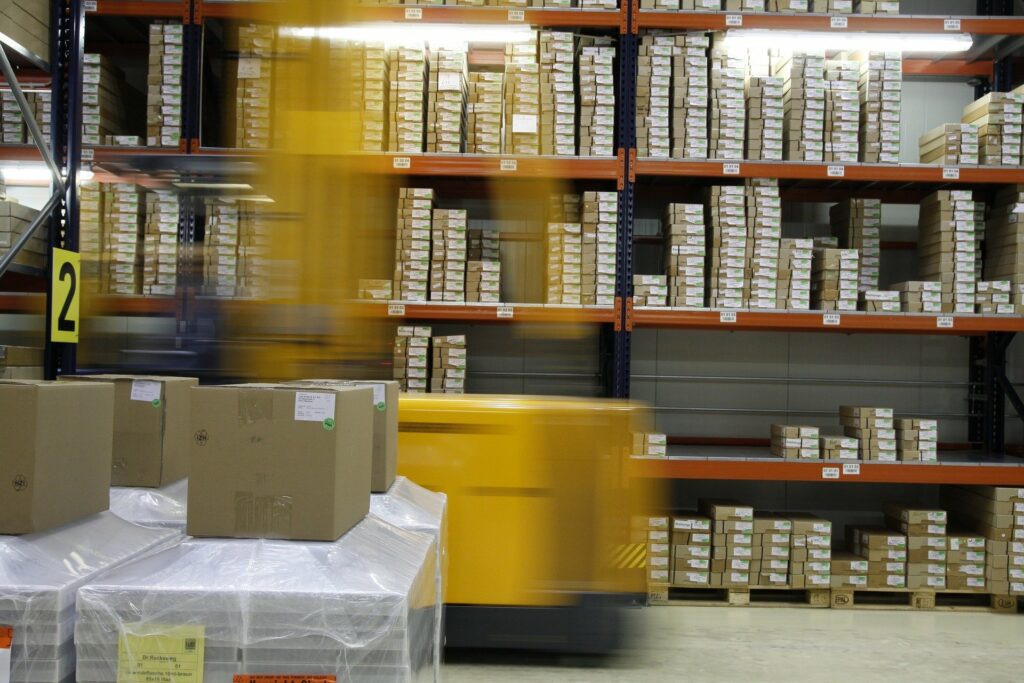 Moreover, the region offers a highly sophisticated infrastructure network of 29,500 kilometers roads, 2,200 kilometers of which are highways serving 57,000 vehicles daily, as well as over 6,000 kilometers rails, creating not only reliable links with the urban hubs of the region, but alterative access to the ports such as the Betuwe freight rail to Rotterdam. Going even beyond Europe, NRW's capital Dusseldorf as well as the City of Duisburg are key locations among the Belt and Road Initiative by China, bridging the vast distance between Asia and Germany with 35 cargo trains carrying over 100,000 containers from Chengdu and Chongqing into the heart of Europe and vis versa. Besides the impressive rail, road and canal system, NRW also offers six airports, two international and four intra-European ones, enabling companies to reach all mayor cities in Europe and establish or intensify links to all important markets in Europe.
In addition to its natural advantages and impressive infrastructure network, NRW also offers great spaces for the logistics and mobility sector, providing over 205 hectares of available space for new commercial zones. Further, the government and ministries in NRW are key partners in these projects, actively supporting new and existing businesses. For instance, the state was instrumental in realizing the newPark projects on Datteln, Waltrop and Gelsenkirchen, as well as commercial parks and zones targeting smaller and medium sized companies in the Rhine-Ruhr region.
Next to the space, NRW offers great scientific and research institutions, fostering innovation and a highly qualified talent pool in the region. For instance, the universities RWTH Aachen, TU Dortmund, Neuss University of Applied Sciences, universities of Duisburg-Essen, TU Cologne are training their students in various areas of logistics. Moreover, besides guaranteeing a steady supply of well-trained talents in the region, many of these institutions have launched their own logistic research facilities in cooperation with companies, aiming to revolutionize the logistics and mobility sector. One of such research institutions is the Effizienz Cluster Logistik Ruhr, funded by the state as well as business collaborations, the goal of the Cluster is the successful development and implementation of automatization and robotics to logistics, harnessing the advantages of the industry 4.0. Another great project, supporting businesses in the sector is SE Silicon Economy and the Open Logistic Foundation, introducing the concepts of the platform economy to logistics and mobility, mainly applied in the B2B aspects, all in on an open-source software, allowing both large and small companies to harness the advantages.
Ecoystem Logistics & Mobility
Based on the above-mentioned advantages, NRW is home to a fantastic ecosystem in the logistics and mobility sector for both established companies seeking to innovate themselves as well as startups seeking to revolutionize and disrupt the sector with novel ideas and approaches. Next to the before-mentioned research institutions and flagships such as SE Silicon Economy or Leistungszentrum Logistik und IT, there are many more key players and opportunities in the ecosystem. For instance, one the crucial drivers in the sector, serving as competence centers are the Fraunhofer institutes, such as Fraunhofer IML, Fraunhofer ISST, realizing projects, such as fully automated warehouses, replacing the traditional conveyor belts with decentral controlled robots. Targeting startups there are many great support opportunities such as the Exzellenz Start-up Centers NRW, facilitating the transfer from theoretical and academic insights to the business reality. The centers are being currently funded with 116 million euros to support young entrepreneurs setting up their startups in the region. Another one is the start2grow initiative in NRW and Dortmund, providing active support and funding, as well as networking and awards for young startups.
startport - Acceleration support at its best
One element vital for young startups are the accelerators, assisting the fresh entrepreneurs to advance their businesses and groundbreaking ideas. NRW offers such accelerators in its ecosystem. One prime example is startport. Located at the pulse of logistics in the region, the harbor at Duisburg, startport and its young entrepreneurs are harnessing technology to create true value by innovations. Based on their already extensive network, they offer startups many benefits, such as matchmaking with potential customers, active support through coaching and projects, as well as flexible office space and access to many venture capital funds and business angels. Together with the Start.up! Germany Tour, they supported ANT Machines' founder Vitaly Chukanov to settle in Dortmund. Accordingly, Vitaly drew a positive conclusion after the tour: "It's a good way for every startup that wants to raise awareness about its product or idea. (…) For us, the Start.up! Germany Tour was a great experience in terms of pitching to different audiences. It helped us gain many insights because we received feedback from a large number of different companies and institutions. That was really valuable and relevant for us, a great addition to winning the third place."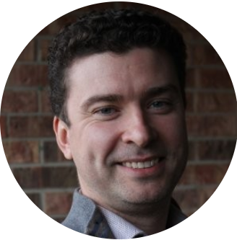 For more established companies, there are further opportunities to access the immense pool of talent, expertise and innovation generated in the field. Tailored to SME's there are the project Digital in NRW: Kompetenz für den Mittelstand, Mittelstand Digital Zentrum Ruhr-OWL, Start-In Factory Dortmund or the TU Concept GmbH. All of these are seeking to assist SMEs in the current challenges of increasing digitalization and transformations in the industry. To do so, all of them are providing tested insights from previous cooperation projects as well as setting up networks for companies to exchange best practices and learn from each other. For even larger companies, there is also an abundance of potential enterprise labs, offering breakthroughs and practical applications from scientific research. Again, a key player in this field is the Fraunhofer institute, cooperating with for instance the Dachser-Network to create Dachser Enterprise Lab, applying AI to the needs of the companies. Similarly, the DB Schenker Enterprise Lab, in cooperation with Fraunhofer, is aiming to revolutionize the logistics industry, generating insights on the applicability of research to practice. Ultimately, striving to develop the next generation of logistic products and business models.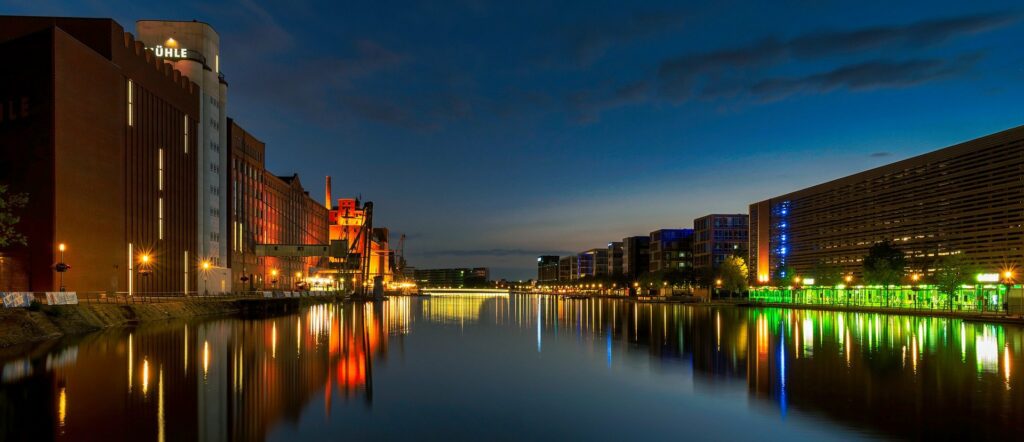 Reliable Partners for the Future
In addition to the significant advantages and friendly ecosystem, NRW prides itself to not only having the best conditions for young innovators and entrepreneurs in the logistics and mobility sector, but also some of the greatest networks and partners such as the mentioned startport. From the government and public sector side, there are the Ministry for Economic Affairs, Industry, Climate Action and Energy, as well as the local Chambers of Commerce and Industry that are partnering up to bring together the greatest minds through initiatives such as the Start.up! Germany Tour.
In addition to partnering up with many other players and networks, the state also offers small grants in support for startups. Another public sector partner is the NRW.BANK, providing multiple programs for companies to gain access to capital. For instance, the NRW.SeedCap offers an additional capital with 100,000 euros in the first round as well as potentially an additional 100,000 euros in the second round of capital raising. Targeting SMEs, the bank also launched the program, NRW.Venture, offering to acquire shares worth of 10 million euros for young and dynamic companies.
Another potential partner, specifically for companies and young firms in the logistics sector, is the "e-port Dortmund" - the Center of Foundation and Competence for logistics and IT. E-port Dortmund offers support in settling new companies and startups in Dortmund with direct access to the canal port. They offer renting spaces, networking opportunities and events such as the 3rd Wednesday of each month, each quarter. In addition to their support, the center also hosts a tailored award for small startups in Dortmund, the "Innovative Logistik Award", promising free rent for one year and further exposure in the local startup scene.
Similarly, NRW.Global Business is actively supporting the businesses and region of NRW, seeking to raise awareness and investments into the local economy. In doing so, NRW.Global Business helps companies, also from abroad, to settle here in NRW, entering the market as well as expanding access to new and dynamic growth ones. Having already attracted more than 20,000 international companies to Europe's beating heart, NRW.Gobal Business has a proven track record and is a reliable partner, assisting every company to invest into NRW or gain access and harness the advantages of its vast network.
If you want to hear more about this excting sector feel free to rewatch our corresponding webinar here:
Back to overview