The International Startup Pool 2021
Here you can find a list of all startups that are participating this year. Just scroll through the list or select the startups by country and verticals.

View the
startup pool 2020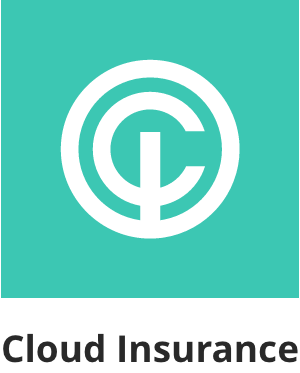 Cloud Insurance AS
Cloud Insurance is an end-to-end SaaS that provides insurers, agents and MGA's with a robust, flexible, yet user-friendly and intuitive insurance platform. Smooth UX-friendly customer journeys, policy administration, distribution, document management, accounting, reporting and claims management, covering everything needed in the day-to-day life of an insurer. Built with the future in mind, their APIs are ready to connect ecosystem partners providing augmented rating, personalised customer data, IoT devices, machine learning models, and dynamic pricing AI tools. Clients praise the teamwork culture for not being just another tech vendor, but rather a partner dedicated to understanding client needs and helping them grow and innovate faster. Thanks to our platform, on average, our clients experience at least a 50% decrease in time-to-market and a 40% increase in revenue.


Orixe AS
Orixe helps business deliver on the Supply Chain Act and to get a more sustainable supply chain. We deliver a blockchain based SaaS platform that ensures transparency and accountability by empowering businesses to be in better control of their supply chain. Our platform combines database and blockchain technology, to provide a solution that automates and simplifies the auditing of suppliers and allows for secure and efficient tracking of components and goods throughout the supply chain. It ensures 100% data integrity and work as an insurance against false certification and counterfeit parts. We give companies the opportunity to let their code of conduct and sustainability demand flow down in their supply chain and get better control of the production and procurement processes in their supply chains.



TESTNOR
The mobility industry is evolving rapidly due to a shift in global demand and need for better and more sustainable transportation of people and goods. The future of mobility is connected, automated, shared, and electric. This increases the requirement for secure, reliable, and safe solutions and systems. All these solutions need to be tested in a real environment. Testnor contributes to safer, smarter, and sustainable mobility by offering test solutions in real Arctic conditions. We offer access to test arenas and infrastructure, real time test data and facilitation of test activities. Using the Arctic as a living lab we are challenging physical and digital robustness of new mobility. We believe the future of mobility is invented through experiments, cooperation, and testing in real environments. We cooperate with the Norwegian Public Roads Administration to provide testing on the intelligent road Borealis, a place to test safety and security of new mobility 69 degrees north.