Today we welcome Angeline Marokoane to our blog series. Angeline is from AHK South Africa and shares with us her insights into the country's very interesting startup ecosystem. Enjoy reading!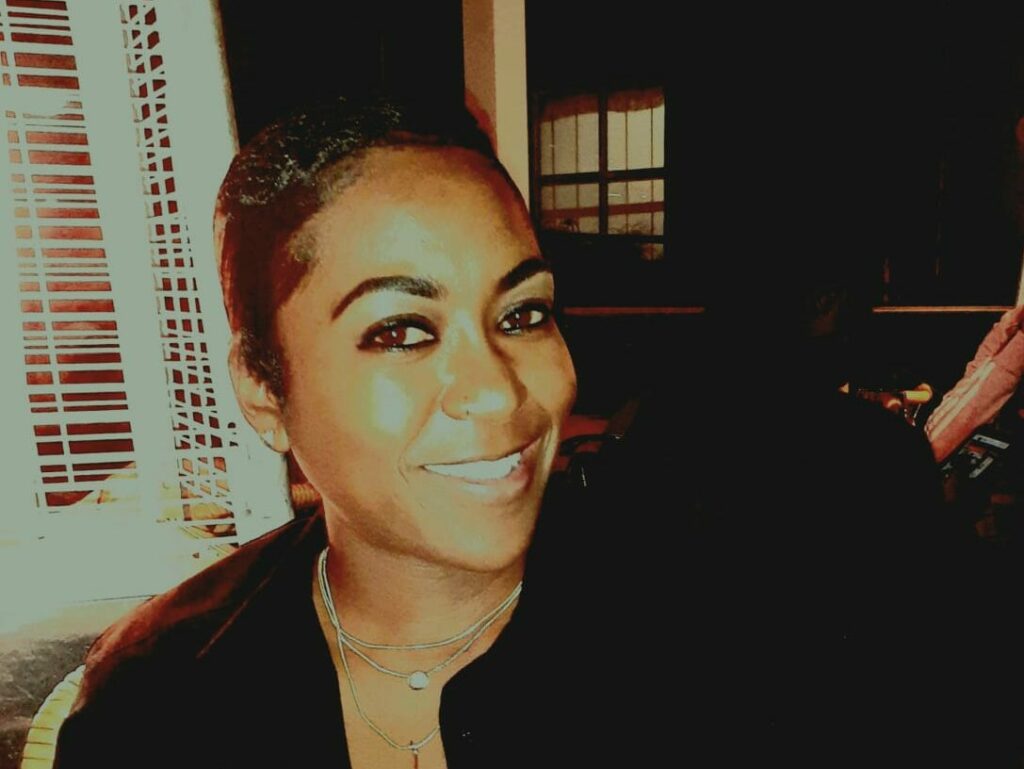 Forecasts predict that the expected population growth of working-age people in South Africa will increase. How can this growth be used to increase the frequency of high-potential founders accordingly?
There is a huge opportunity through upskilling the youth, around 37% of the population in 2010, with entrepreneurial and digital skills. This can unlock new businesses and supply existing businesses with complex skills required for the digital economy.
In your opinion, what currently distinguishes many founders? For example, are they particularly risk-averse or do many start up out of necessity?
It is a mixture of both actually, entrepreneurship is a risk as it requires the entrepreneur at minimum to have an income for roughly 3 years. Starting a business does not give any founder such a guarantee. In a country that does not have sufficient early stage funding that can support founders, a large risk on behalf of the founder needs to be taken. Secondly, as a developing country, South Africa faces a lot of developmental problems that are deeply rooted in inequality. So the opportunity to address all these challenges are vast.
Is the government or the education system already setting a course or incentivizing start-ups? What are your experiences?
Yes- there is a government-owned start-up hub called The Innovation Hub, according to its CEO, Pieter Holl, the South African government is in full support of innovation, especially the disruptive part of innovation, because there needs to be a disrupt to ensure there is no monopoly taking place because there needs to a fair and equal playground. There was a Start-up Act position paper that was released during the SA Innovation Summit 2021 which took place online in September 2021. If SA were to implement a Start-up Act, this legislation would fast-track the development of the start-up sector and spur innovation, which will in turn significantly contribute to the country's economy. There is also SEDA which is another state funded incubator for early stage businesses. The Technology and Innovation Agency supports early stage ventures as well through funding and incubation. Small government grants have been made available through the Support Programme for Industrial Innovation. The education system still lacks in developing entrepreneurial skills at an early stage.
Would you describe specifically what your role is as an AHK in the ecosystem?
Or role is to facilitate and support business opportunities, synergies and innovative co-operations and joint-ventures between companies from South Africa and Germany and to encourage.
What are the connections to Germany?
The GIZ has been supporting local incubators and accelerators. The Goethe Institute as well through advocacy. We also have our working relationship with the The State Development Agency of the Free State of Thuringia (LEG Thüringen) in Germany which is looking for opportunities in SA for companies from that federal state of Germany, and also for chances to cooperate with suitable companies in South Africa. Anja Tambusso-Ferraz, our regional representative for the Western and Eastern Cape of the SA-German Chamber of Commerce, and who represents the State Development Agency of the Free State of Thuringia, says there is a lot of potential for cooperation and is currently looking for opportunities to create collaborations. "There [already] are some real good interactions and business ventures developing between SA and Thuringia – for example in the fields of sustainable building concepts, e-mobility, medical equipment and R&D projects in the field of sustainable textiles."
In your opinion, what makes the German market interesting for South African startups?
Germany is at the forefront of innovation and development. It has 10 000 scientists within renowned universities and research institutes like Fraunhofer, Leipnitz Institute which makes information and opportunities more easily available for keen entrepreneurs.
What were your reasons for participating in the Start.up Germany Tour?
Because Germany is at the forefront of innovation and development and funders are eager to invest in new innovation ideas and companies that will be at the forefront of development. For us it is an opportunity to expose our innovative thinkers to this broader world and their success can inspire up and coming entrepreneurs to aspire to reach the top.
Even after our grand finale of the Startup Germany Tour 2021, we will continue with exciting contributions. Today we have Andrea from Sensoneo on the starting line for you. Sesoneo are one of our most interesting SUTG alumni startups.
Enjoy reading the interview.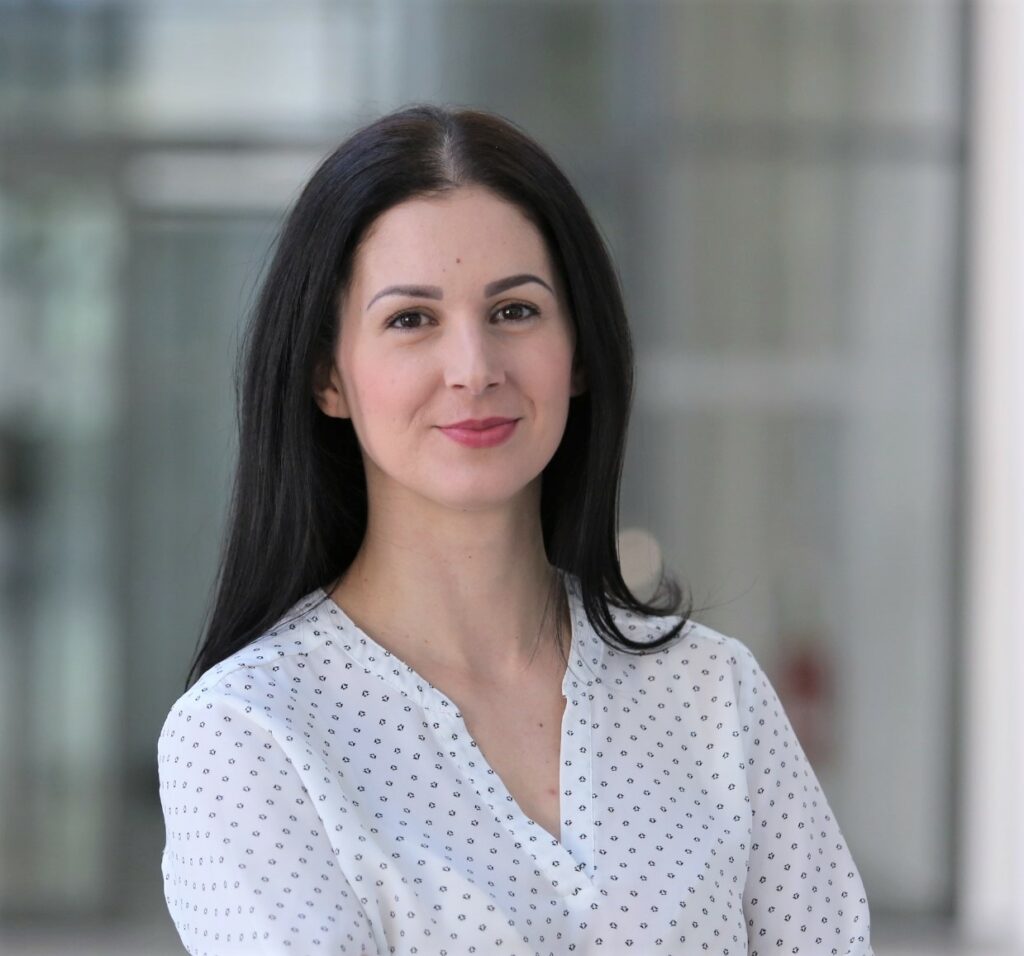 Welcome Andrea, can you nevertheless briefly summarize for our readers what your business is?
Surely, our main focus is data-driven waste management. We design, develop and produce HW, SW, and analytical tools to help our customers to cope with the biggest challenges in today's world of waste management – lack of efficiency and transparency. As an outcome, the Sensoneo solution enables the customers to achieve a 30 % – 63 % reduction of waste collection routes and 97 % accuracy on actual waste production.
What progress has Sensoneo been able to make in the last year?
We have managed to significantly expand our product portfolio and started some of the largest smart waste management deployments in the world - this involves the installation of different monitoring and tracking solutions to accurately trace the actual waste production, optimize the waste collection process, and automatically verify the collection service. In some cases, we have deployed purely SW-powered solutions to pilot dynamic waste collection based on an automated routing engine for specific needs of waste collection vehicles. And last, but not least, we have worked on prototypes that would facilitate "Pay-as-you-sort" models and "Pay-as-you-throw" models for flat houses.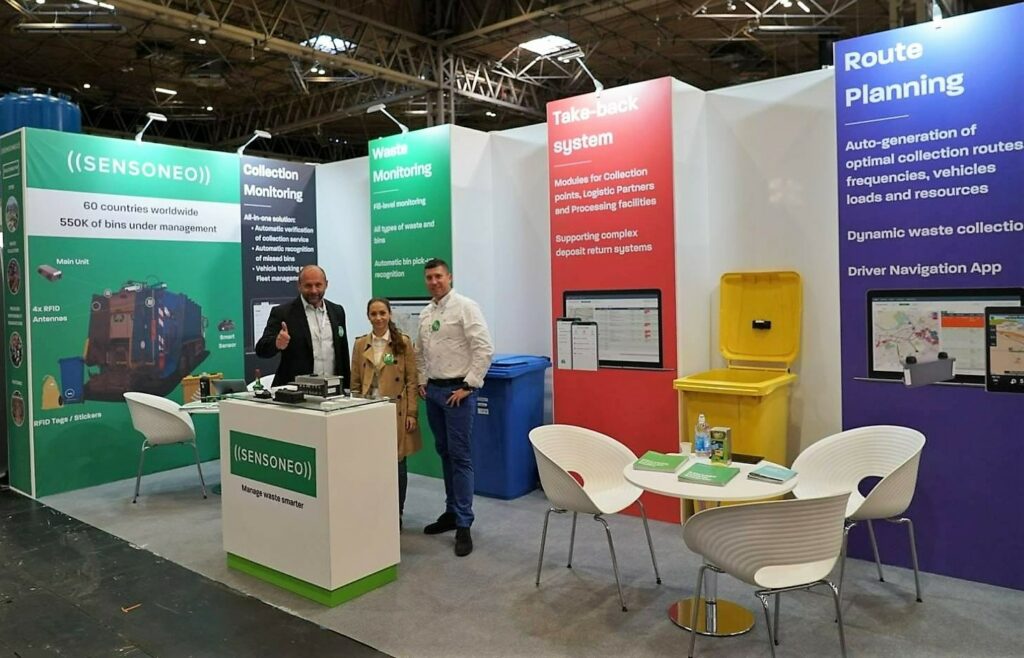 What are the next steps for you?
We certainly plan to complete our R&D projects to provide our customers with other innovative ways how to make waste management easier and more efficient. We also plan to focus on further business development and onboard new partners who operate in regions to combine our unique technology with their local know-how.
As mentioned at the beginning, you have already been a tour participant. What were your reasons for participating in the tour back then?
The competition has a high reputation and it gathers dozens of innovators into a single place. We highly appreciate that the event interconnects the start-ups with the relevant audience and also the role of IHK that continuously support this event and promotes it across the start-up community.
What has the tour effectively brought you?
Very valuable networking, international visibility, and a very useful insights from the German market.
What makes the German market interesting for you?
The German market is incredibly large, very mature, and full of opportunities for both streams that we target - B2B & B2G. The regions are quite different from each other, but what the business in Germany values, is innovation, bringing new approaches, and improvement of current processes. And this is exactly what our proposition is about.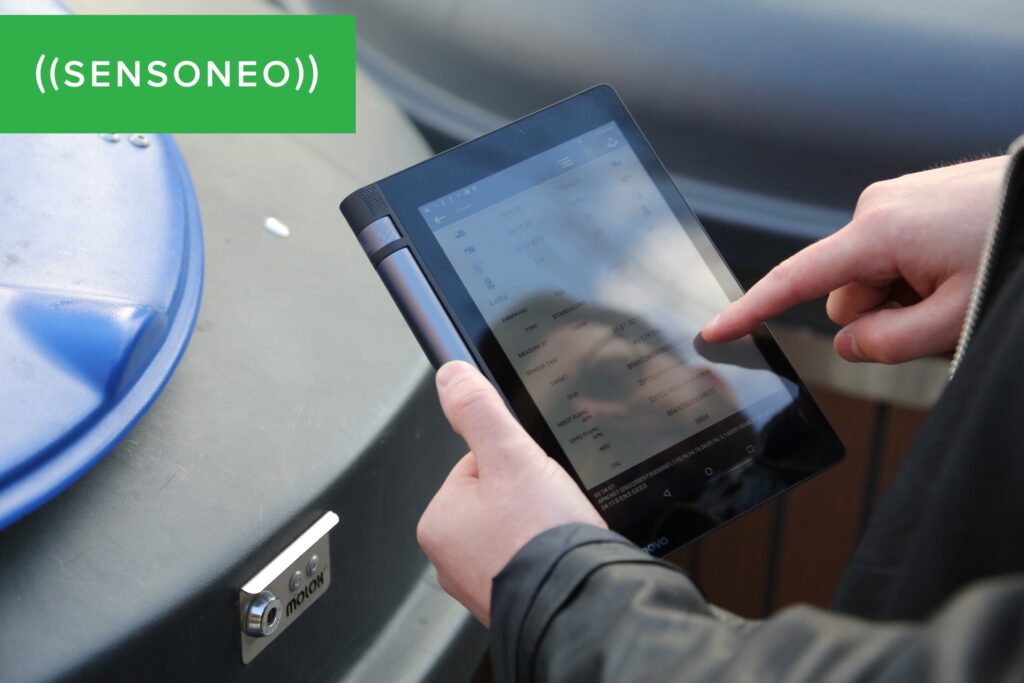 In 2018, the global logistics service provider DB Schenker with headquarter in Essen and the Croatian startup Gideon met in the semifinals of the Start.up! Germany Tour.
Having worked together in different projects since 2018, DB Schenker joins in June 2021 a $31 million Series A investment into the Croatian robotics and AI solutions company to accelerate the development and commercialization of its AI & 3D vision-based autonomous mobile robots (AMRs).
Read here our third part of our success story from the perspective of Mrs. Melita Meganic, Member Relations & Start-ups at the German-Croatian Chamber of Commerce and Industry.
How did AHK Croatia identify Gideon Brothers as a perspective startup for the Tour at the time?
In 2018, we decided to participate at the Start.up! Germany Tour for the 1st time. We had some experience before with startups in Croatia (organized a startup award of our own) but this time we had to find startups that fit the tour best in terms of sectors they were from (Insurtech, Smart City or Logistics & Mobility), maturity and so on. We organized a contest and asked the biggest player from incubators and other startup institutions to help us promoting it. Applications were coming in, but we also had to keep searching and inviting startups personally, in order to fulfil the specifications of the tour. Anyway, to cut the long story short, around this time I met someone from the startup ecosystem, Dražen Nikolic, who was the director of the Croatian Founders Institute, one of the largest startup incubators in the world, and asked him for help. He gave me some names who he thought would fit in. Luckily, Gideon Brothers was among them.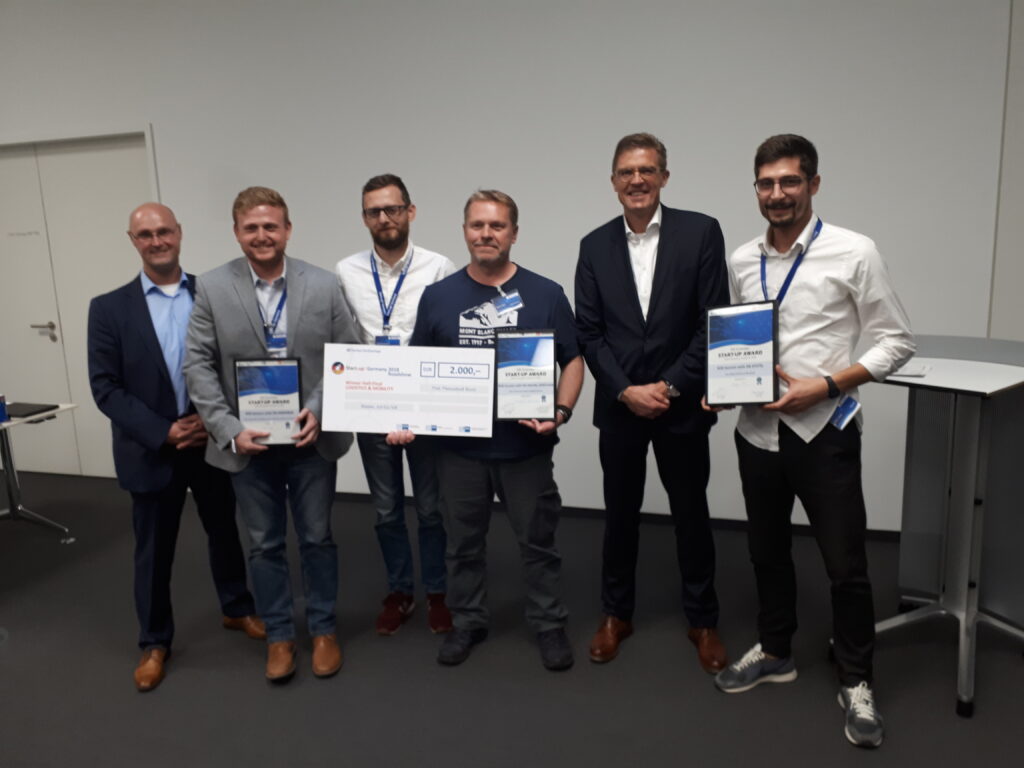 Did you immediately realize that this startup would be so successful?
We definitely had a great feeling. When we first contacted them, months before the tour, Gideon was in a phase when they did not want to reveal details of their technology and robot just in this early stage. But the information we received pointed to something extraordinary, disrupting… Their enthusiasm, certainty and vision were quite unique. Shortly after, they won our Croatian Startup Germany Tour contest.
How did you experience getting to know Gideon and DB Schenker back then?
It was the semifinals for the Logistics & Mobility sector in Essen, at DB Schenker. I believe there were 18 startups all together who pitched. What can I tell you? Milan, who pitched for Gideon, did his job perfectly. Gideon won the 1st prize and – I must mention this - another Croatian startup, ORQA FPV (also super successful now), won second place. We were all excited and happy. Anyway, afterwards we all talked to the guys from DB Schenker and exchanged contacts. I am glad they did not leave it at that. Obviously, the interest was mutual. The rest is history...
Are you still in contact with Gideon and if so, how?
Yes! Gideon won a one-year membership with our Chamber by winning the startup contest back in 2018. And they stayed members to this day. We are so happy about this.
We have built a great relationship in the past three years. One of my favorite moments was when Peter Altmaier, Federal Minister for Economic Affairs and Energy of Germany, visited Zagreb in November 2019. We were asked to propose some interesting program for him. We suggested that we take him to see the Gideon robots in action and so he did. It was fantastic.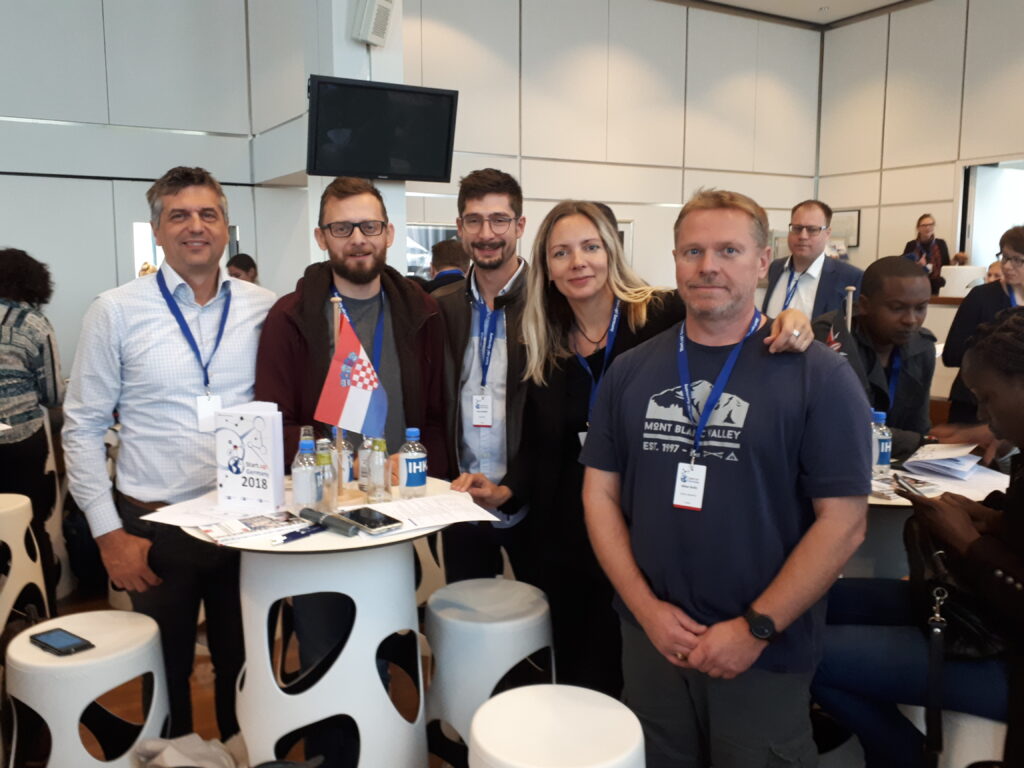 What is the AHK basically doing to support Croatian startups? How would you define your role in the Croatian startup ecosystem?
Our role is not that big although we are very proud to be listed at the Croatian AI Landscape as one of their first supporters. As in all countries, Croatia has many incubators and accelerators, and they are specialized for startups, so we do not interfere much. Everybody should do what they are best at. Of course, we know our way around, participate a lot at conferences and pitches to stay up to date. When we see a great project or event, we support it. What we mostly do is to help with our connections and networking, no matter whether you are a startup or a big company. That is what we do best and what startups and companies can profit from. For example, we received lately several inquiries from German startups and helped them make their first steps towards companies and Croatian institutions. Although one might think you can get through to anyone by yourself in this globalized world, it doesn't always work. That is where we come in with our network in Croatia and around the world.
In 2018, the global logistics service provider DB Schenker with headquarter in Essen and the Croatian startup Gideon met in the semifinals of the Start.up! Germany Tour.
Having worked together in different projects since 2018, DB Schenker joins in June 2021 a $31 million Series A investment into the Croatian robotics and AI solutions company to accelerate the development and commercialization of its AI & 3D vision-based autonomous mobile robots (AMRs).
Today we are pleased to welcome Matija Kopic, CEO of Gideon Brothers, who will answer our questions about this successful cooperation.
Please describe Gideon Brothers and your (international) activities.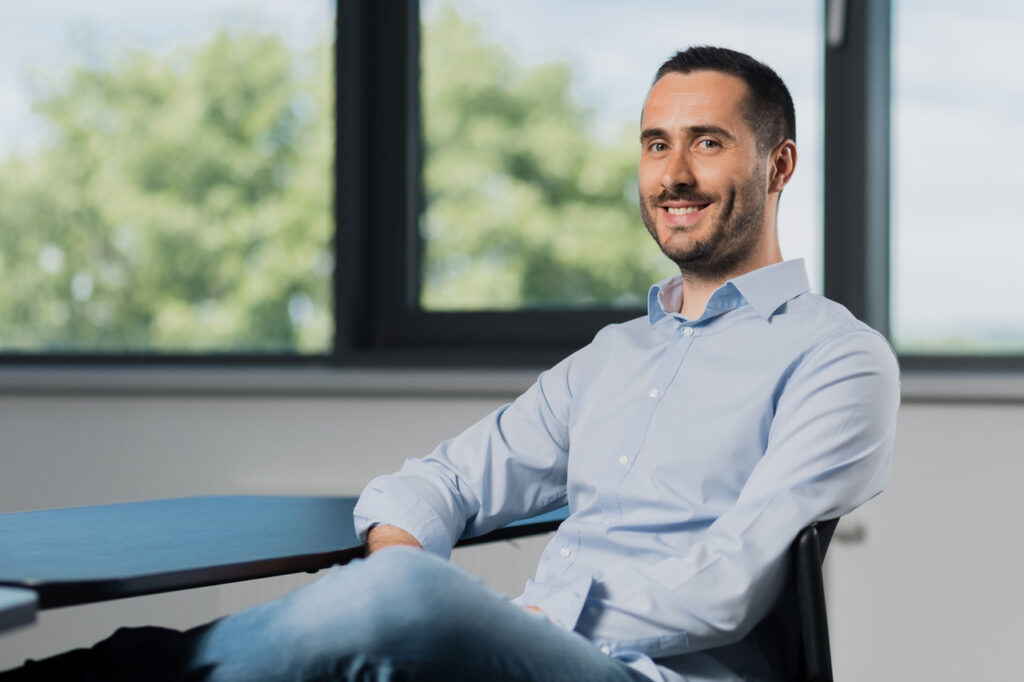 We specialize in the flexible automation of horizontal and vertical material-handling processes for logistics, warehousing, manufacturing, and retail businesses. With our advanced mobile robots and complete software solutions for autonomous indoor and outdoor operations, Gideon Brothers helps businesses solve their most complex supply chain challenges: rising customer expectations, increased product variability and logistics volumes, growing variety of distribution channels, and ultimately, labor shortage.
Currently, we have multiple projects running in the EU and the U.S., with some of the largest companies in the logistics, manufacturing and retail industry.
At DB Schenker, our autonomous mobile robots have already been put to good use, starting with our first project, launched in 2019 in Leipzig. At DB Schenker's contract logistics facility in Leipzig, our AMRs are automating tasks within the order fulfillment process, facilitating workflow and allowing employees to focus on more complex tasks.
How do you build such a start-up that will henceforth operate on international markets?
With a shared passion. We are working hard on empowering our talented team of robotics enthusiasts to dream bigger and run faster.
We are honored that we have the opportunity to work with innovation-driven customers who understand the transformative power of our technology and embrace its potential.
Our growth wouldn't be possible without the support from our investors, a stellar group led by global leaders, including DB Schenker, the global logistics leader. They're very excited about the coming age of flexible automation, and we're already working on many exciting things together.
To keep supply chains running smoothly, the world needs new solutions. And new solutions can be provided only by new automation technologies providing flexible growth capacity.
We are proud that we are one of the pioneers helping bring about this transformation of material-handling automation, working on breakthrough solutions for some of the most complex supply chain challenges.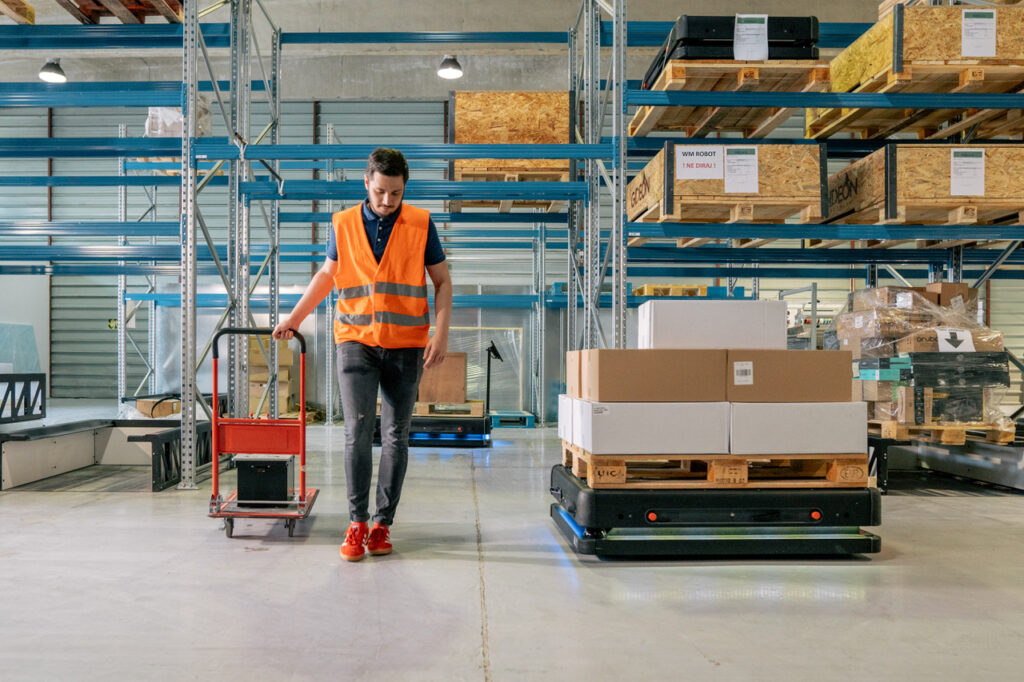 What is your passion? What are your personal goals?
Putting people first. Or rather, serving people in everything we do each day – and feeling grateful that we have the opportunity to do so. There can be no true leadership without serving.
This guiding principle of serving means, for example, respecting the balance of personal and work time. It also means being at disposal to your colleagues – talking with them, exchanging ideas, supporting them. It also means hiring smart people and listening to what they tell me.
Of course, it also means serving our customers. However, I don't just mean providing a service or a product to another company, but working to understand and help resolve the challenges our partners – our customer's employees face in their everyday work.
With this frame of mind – serving and gratitude – any business endeavor gains an incredible strength helping it succeed.
What has changed concretely after the investment of 32 million USD?
We are growing – increasing our amazing team and building our capacities for global growth. We are accelerating the development and commercialization of our vision-based autonomous mobile robots. Just recently, we have passed the number of one hundred full-time team members. We are expanding our Manufacturing, Sales, Marketing, and Customer Success operations across key markets of the European Union and the United States.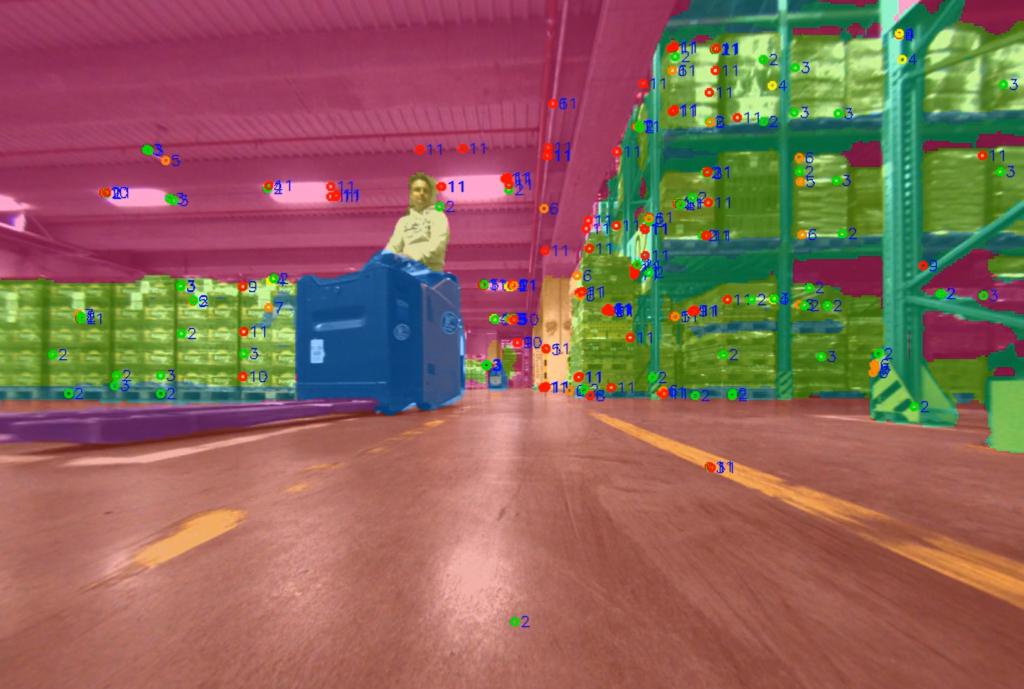 What makes the German market interesting for you?
Germany is the largest European economy. It's also the global logistics powerhouse, with 60,000 companies operating in the industry, including global leaders like DB Schenker. As the heart of the European economy and the global logistics industry, Germany is our primary market.
However, there is another inherent attraction. As a start-up company, our customers are our partners – we deepen our understanding of their challenges, and this drives our R&D. It would be difficult to find a better growth medium for a start-up than the unique mix of Mittelstand spirit, values, and knowhow that's so characteristic of the German business environment.
Could you remember the first moment when you met DB Schenker at the Start.up! Germany Tour? Was it "love at first sight"?
It was. We were a very fresh start-up at that point, barely a year old. The feedback we got from DB Schenker has given us a fantastic boost. Just imagine – this global leader, with nearly a century and a half of experience in logistics, shares our excitement about the future.
We are very grateful for the incredible support we've gotten from the Croatian branch of the AHK, not just during the 2018 Start.up! Germany Tour, but ever since. If it was love at first sight between DB Schenker and Gideon brothers, AHK Kroatien was the matchmaker.
What was your general experience of the Start.up! Germany Tour?
Start.up! Germany is so much more than a start-up competition. Hype potential is not in focus here. The competition doesn't strive to unearth a glitzy "next big thing" that can draw media attention.
It focuses on connecting innovators – on both sides. It's connecting start-ups developing disruptive and breakthrough technologies with innovation-driven companies that can recognize the potential of these solutions. Start-up! Germany Tour is a great opportunity to network and explore your market fit.
You haven't read the first part of DB-Schenkers and Gideon Brothers success story yet? Here is the great success story of DB Schenker and Gideon Brothers Part 1
We are pleased to welcome Stefanie Burgdorff today.
Stefanie answers our questions today and gives us exciting insights into the world of our close tour partner GTAI.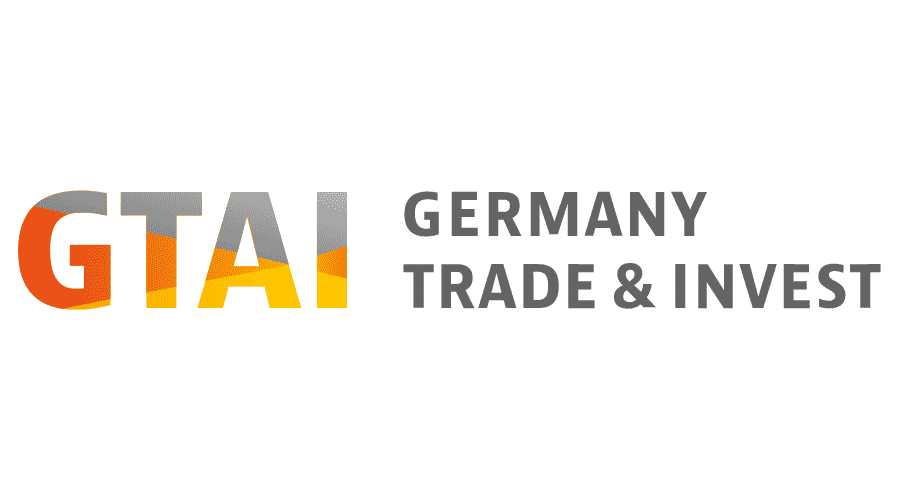 First of all, let's take a look at your Digital Hub. Could you briefly explain the concept behind it?
The Digital Hub Initiative is an initiative launched by the Federal Ministry of Economic Affairs and Energy (BMWi). There are 12 hubs located across Germany, each reflecting local industry specialization and covering sectors such as Logistics, Mobility, InsurTech, FinTech and Smart Infrastructure. The goal of the initiative is to foster innovation and the transfer of knowledge as well as technology cooperation and accelerate the digital transformation of the German economy. The Digital Hubs match start-ups with SMEs, big corporates, investors and academia.
What is the concrete benefit of Digital Hubs for Germany as an international business location?
First of all, the initiative and the hubs themselves create visibility for the German tech scene so that it can attract international start-ups, investors and corporates. That creates a pull factor beyond Germany's large market size and great purchasing power. The concentration of start-ups and the innovative spirit in those hubs is very attractive to successful international start-ups, especially because of the link to the Germany's famous medium-sized enterprise. A dynamic start-up ecosystem also attracts foreign investors looking for reliable, high returns. Their investment in German start-ups benefits Germany as a business location and creates technology transfer and jobs. Furthermore, the initiative and the hubs cooperate with many similar players abroad. Via these networks, we are promoting Germany as a business and digital location, thus fostering potential business creation and investment in Germany.

How far have we really come in terms of digitization in Germany in an international comparison?
Germany has brought forth many innovative digital companies in the last years. Examples like Flixbus, N26, Sennder, Celonis, Clark and Simplesurance are very successful internationally. Flixbus for instance, just acquired the biggest US bus provider Greyhound and become the market leader. According to the European-wide, DESI institute Index for digital economy and society, Germany ranks quite high in its share of fixed network broadband lines, whereas there is potential for growth in areas such as very high capacity networks and digital public services.
You are an official partner of the Start.up! Germany Tour and provide concrete program content within the three verticals Insurtech, Smart City and Logistics/Mobility. Can you give our readers an idea of how important they are for the German economy?
With its more than 3 million employees in ca. 60,000 companies, its outstanding infrastructure and global industry leaders such as DHL Group, Schenker and Kühne+Nagel, Germany is a world leader in logistics innovation, technology and services. Start-up unicorns Forto and sender are disrupting the logistics industry, and FlixMobility, Tier and Volocopter are introducing new forms of business and passenger mobility. Transporting goods and people has never seen so many innovations as today. Future innovation in this sector is the key to staying internationally competitive.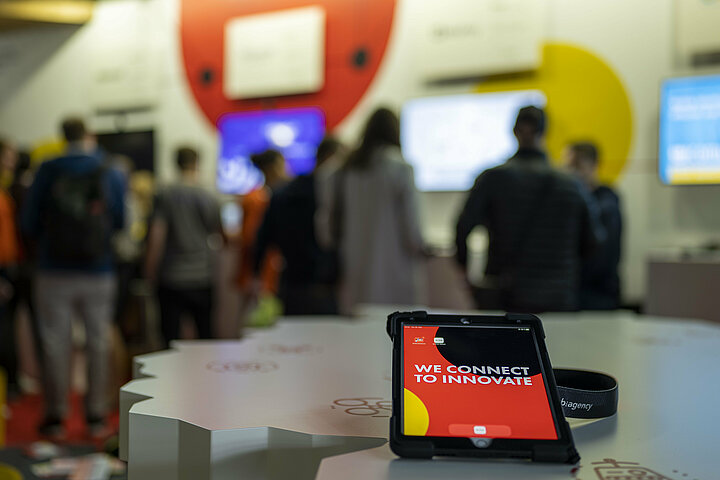 The German InsurTech market has been growing continuously and the insurance industry employs around half a million people. InsurTech is one the main pillars in financial services alongside the banking industry. Several hundred start-ups are active in the German market, offering groundbreaking innovations to end customers or businesses. That shows the fantastic market opportunities for InsurTech companies in Germany.
The same applies to smart cities. Urban centers occupy less than two percent of the planet's surface, but provide homes to half of the world's population and generate 70 percent of global GDP. Germany is one of the most urban countries on earth and plays an active part in shaping the cities of the future. Intelligent deployment of information and communication technologies is shaping how we life. Modern building technologies using smart devices regulate temperature, air and many other aspects of urban infrastructure.
What concrete support can the Digital Hubs provide in these three verticals?
Several of our hubs specialize in precisely these three verticals and support start-ups by linking them to key players like corporates, research institutes and VCs in the respective sectors. They also organize international workshops and events. Besides offering programs such as accelerators and innovation challenges, as members of the Digital Hub Initiative the Hubs bring start-up delegations to the leading tech conferences across the world and connect them with a variety of players from international ecosystems.
What are you particularly looking forward to on this year's tour?
We are especially looking forward to meeting all the great international start-ups in person. To a one, they have innovative business models and did a great job pitching them in the worldwide competition to qualify for the grand finale. It's always a pleasure to meet the creative and smart minds who found the different companies. Besides that, we are naturally also looking forward to the great digital and on-site program, which will give us a chance to learn a lot as well.
Interview with Erik Wirsing, Vice President Global Innovation, DB Schenker
In 2018, the global logistics service provider DB Schenker with headquarter in Essen and the Croatian startup Gideon met in the semifinals of the Start.up! Germany Tour.
Having worked together in different projects since 2018, DB Schenker joins in June 2021 a $31 million Series A investment into the Croatian robotics and AI solutions company to accelerate the development and commercialization of its AI & 3D vision-based autonomous mobile robots (AMRs).
In this interview, Erik Wirsing tells us why the startup is so interesting for DB Schenker and how the company generally looks for exciting startups.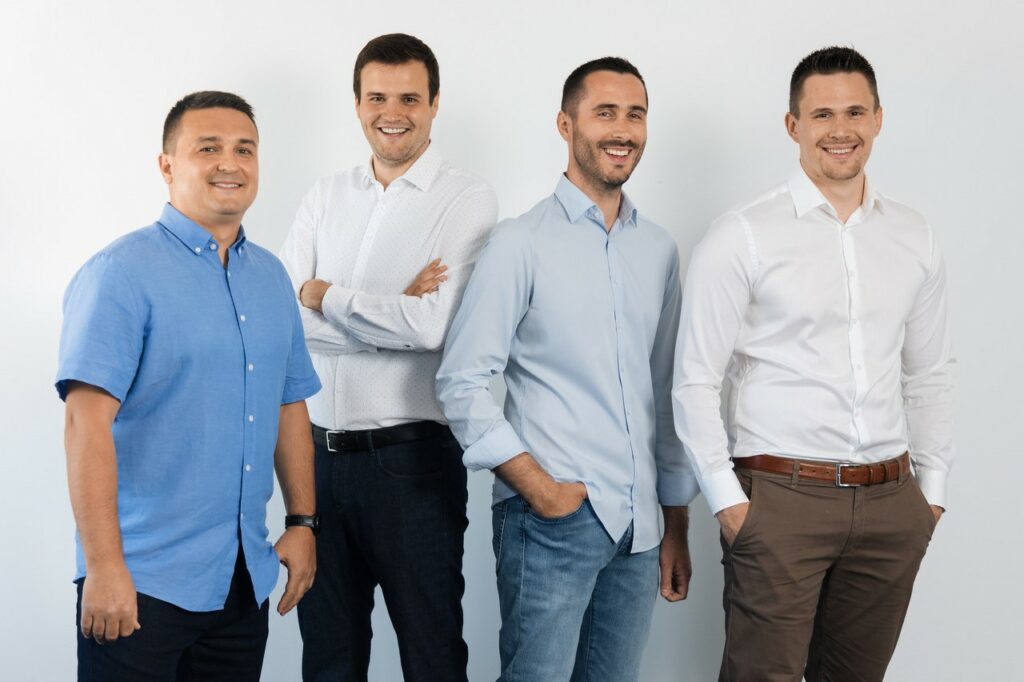 Please describe DB Schenker and your (international) startup activities.
As one of the global leading logistics providers we are present at around 2100 locations worldwide, providing around 700.000 customers with our services in Land, Air & Ocean as well as Contract Logistics.
In our Company we strive to transform and digitize our core business on the one hand and to seize the opportunities of new business models on the other hand.
Startups play a key role in digitizing and transforming the logistics industry. They are very successful in identifying emerging customer demands, tailoring individual services and rapidly developing prototypes.
With our global logistics network and open innovation approach, we embrace collaborations with dynamic startups across the planet – to challenge what we already have in practice at DB Schenker and create new business models.
Our goal is to win together - Instead of competing, we want to create valuable synergies beneficial for both DB Schenker and creative startups. By teaming up with us, startups can widen their logistics network, as well as benefit from the expertise of DB Schenker and the Deutsche Bahn group.
Describe the (industrial) technology of Gideon Brothers you are investing in here? (Gladly with concrete use cases)
Gideon Brothers specializes in flexible automation of horizontal and vertical material handling processes for logistics, warehousing, and manufacturing. DB Schenker identifies the main use cases in using the Autonomous Mobile Robots for various pallet handling operations in Contract Logistics warehouses and Land Transport terminals such as automated loading/unloading of trailers or pallet picking/putaway operations in racks.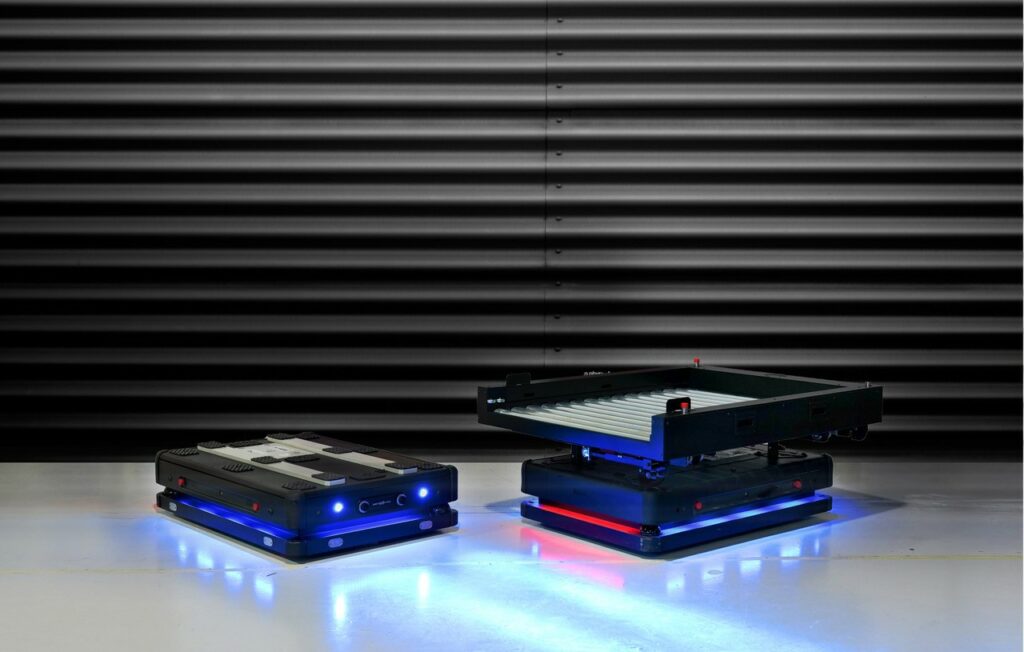 What are the opportunities and potentials for DB Schenker?
With its advanced mobile robots and complete software solutions for autonomous indoor and outdoor operations, Gideon Brothers helps businesses solve their most complex supply chain challenges. Such as rising customer expectations, increased product variability and logistics volumes, growing variety of distribution channels and ultimately labor shortage.
What was the decisive factor for you as an investor to make an investment here?
DB Schenker has the strong ambition to be the frontrunner in innovation and AMRs is one of our identified core technologies to drive this ambition. After a successful first pilot project with Gideon Brothers in one of our Contract Logistics operations and the huge potential we see in future technologies of Gideon Brothers, the decision was made to invest in this startup.
What factors lead to international startups becoming interesting for you?
Due to the fact that DB Schenker is globally present with all kind of transport modes and services in various vertical markets we have no limitations when it comes to location or the technology a startup offers. Our goal is to collaborate with startups to test and eventually scale their solution in our organization. If a startup offers an innovative and smart solution that is at least ready to be tested, we are happy to cooperate and co-create.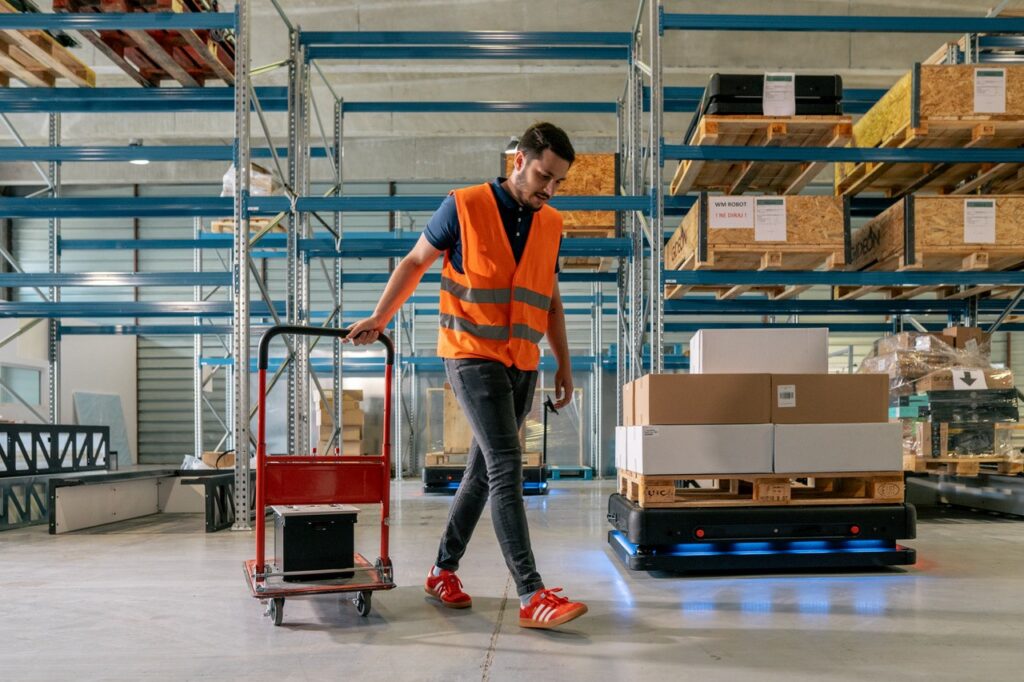 What is the best way for international startups to get in touch with you?
The best way to get in with us is via our mail address: startups@dbschenker.com
It is great if the startup can send us their pitch deck so we can check the solution with our experts in the particular field and get in touch with the startup afterwards.
What was your experience of the Start.up! Germany Tour?
We have had very good experiences with the Startup Tour in the past. It was a very good and diverse selection of startups from many different countries. All participants had a high motivation and a good spirit. There were many intercultural and value-added conversations before and after the event with the startups. Above all, looking back, the physical event was an important factor to make the right connections right on the spot. The cooperation with Gideon Brothers is of course a very special and positive outcome for us.
Click here to go to part 2 of the success story of DB schenker and Gideon Brothers.

North Rhine-Westphalia is not only Germany's most populous state, it also occupies a top economic position in the Federal Republic. Twelve of Germany's 40 largest commercial enterprises are based here, and with its strong industrial core, numerous world market leaders and a dense network of research institutions as well as technology and start-up centers, NRW is as much an innovation-driven business location as it is popular with international investors.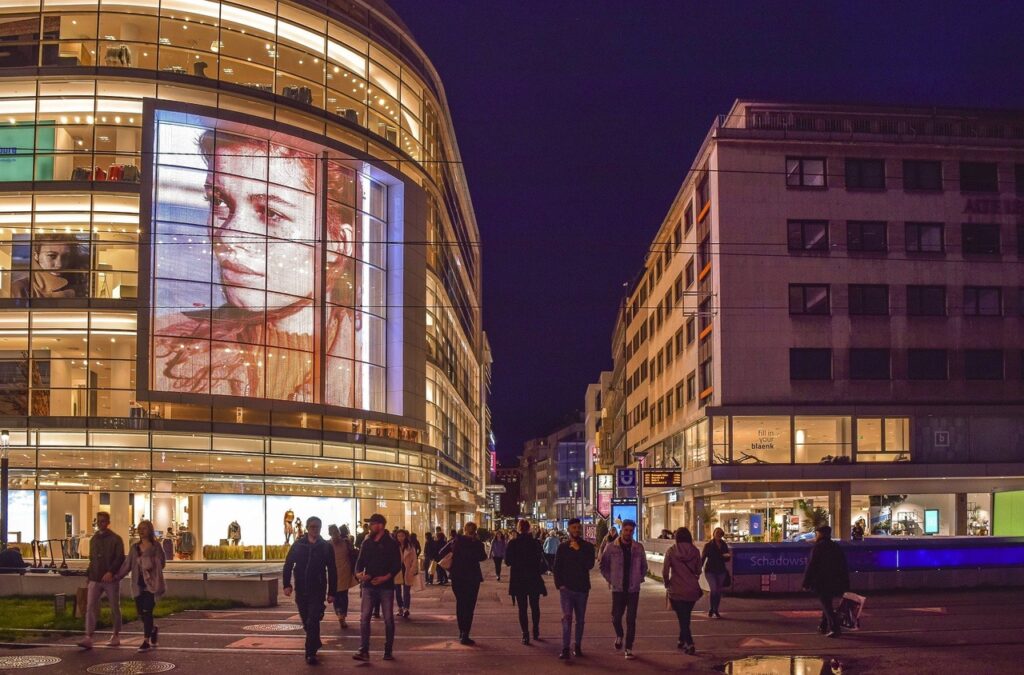 Business location with many advantages
One of the most important reasons for North Rhine-Westphalia's economic success and international competitiveness is its central geographical location in the heart of Europe. In addition, the state has a unique infrastructure as well as numerous high-quality commercial sites and properties.
What fuels the innovative power in this country is above all the close cooperation between business and research. Nowhere else in Europe are there so many scientific institutions in such a small area. These include 70 universities and universities of applied sciences, 14 institutes of the Fraunhofer-Gesellschaft, 12 Max Planck Institutes and more than 50 research facilities located at universities.
In addition, there are targeted initiatives to strengthen the innovative power in North Rhine-Westphalia, such as the competence platform for artificial intelligence "KI.NRW", the top cluster "it's OWL" on the topic of Industry 4.0, the competence center for cyber security in business "DIGITAL.SICHER.NRW" as well as innovation support for SMEs such as the "NRW.Innovationspartner" or the successful program "Mittelstand Innovativ & Digital".
NRW as a popular location for B2B start-ups
For national and international tech start-ups, North Rhine-Westphalia is one of the most sought-after locations in Europe. The structural change from an industry traditionally dominated by mining to an innovative and future-oriented industrial and service location ensures a positive development of the startup scene.
Even in Corona times, startups continued to increase in 2020, according to the NRW Startup Monitor. In the first half of the year, for example, NRW recorded 17 percent more startups than in the same period of the previous year. NRW startups are particularly successful in the B2B sector. Around 65 percent of the startups surveyed generate more than 50 percent of their sales in the business customer segment.
Important economic focal points in NRW
Since the 1960s, North Rhine-Westphalia has developed into a modern service location. More than seven million people worked in the service sector in 2020, more than twice as many as in 1970.
What has developed above all structurally is the intensive exchange and cooperation between industry and the service sector. For example, a large number of B2B service providers have established themselves in areas such as design, logistics, research and development, maintenance and waste disposal.
Industry: Steel, chemicals and electronics provide innovation and jobs
The mixture of corporations, medium-sized companies of various sizes, hidden champions, small specialized companies - all with a strong international orientation - and an active start-up scene makes NRW a unique location, incidentally one of the few in the world that still has the complete industrial value chain.
The steel industry plays a significant role in this. 38 percent of all crude steel produced in Germany is produced in NRW, and more than half of all employees in the German steel sector work here. Duisburg is home to Europe's biggest steelmaking site. In close cooperation with the steel processing sectors, the steel industry ensures innovation in many industrial sectors, such as the automotive industry, mechanical and plant engineering, steel and metal processing, and electrical engineering.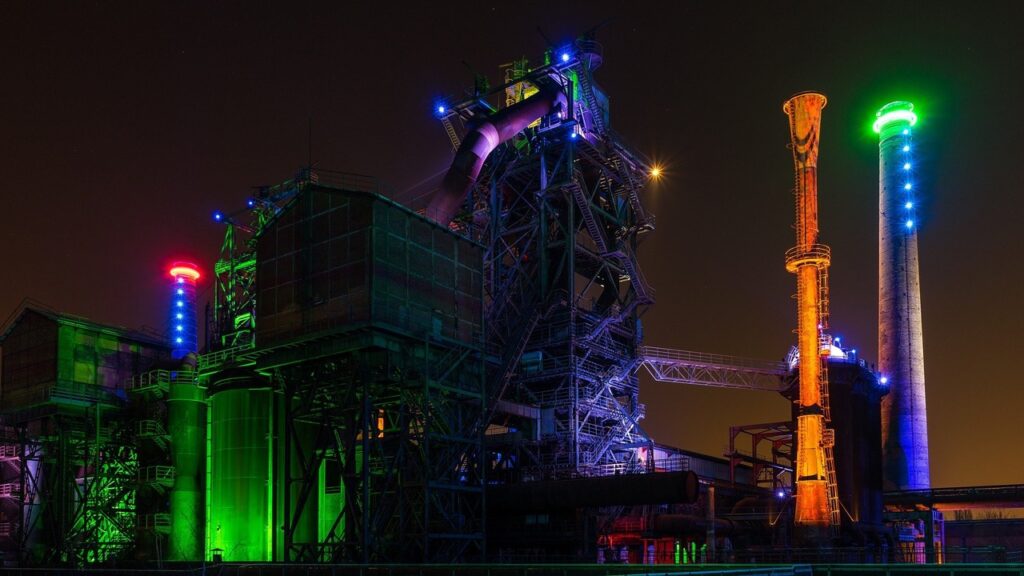 Another important sector in North Rhine-Westphalia is the chemical industry. The Rhineland in particular, with numerous world market leaders in future-oriented sectors such as digital process technology, electrical engineering, automotive or smart health, is one of the top locations worldwide. With around 93,000 employees and 42.3 billion euros in sales, NRW is the most important location for the chemical industry in Germany.
The electrical industry is another industrial focus for NRW. With around 155,000 employees, it is the third largest employer in North Rhine-Westphalia's industry. Its strengths lie primarily in the areas of automation, lighting and installation technology. Here, the sector supports innovations in future markets such as Industry 4.0, energy, mobility, healthcare and buildings.
Technology: Leading the way in new materials and IT security
In the technology sector, North Rhine-Westphalia is an innovation-driven location with a dynamic start-up scene, a strong SME sector, numerous hidden champions and DAX-listed companies.
The materials sector is a particular focus here, with over 7,000 companies and research institutes. New and lightweight materials are considered a key technology and help develop solutions to address major global challenges such as the climate crisis or resource scarcity.
Moving away from an industry based on petroleum and toward one based on renewable raw materials - this is also where biotechnology comes in. With 25 universities, six Max Planck Institutes, three Fraunhofer Institutes, three Helmholtz Institutes and six Leibniz Institutes focusing on life science, NRW is one of the most important locations for biotechnology in Germany.
NRW is equally important as a location for the field of IT security. Here, the state has undergone decisive further development over the past five years. More than 700 researchers, spread across 20 universities of applied sciences and universities, and over 400 IT security companies in NRW are working on cybersecurity.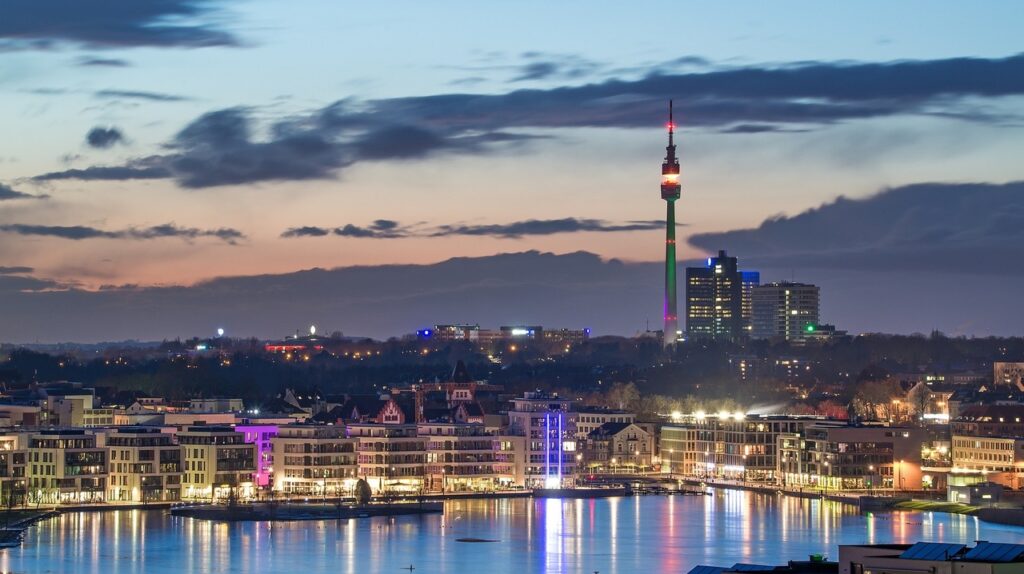 Healthcare industry: strongest sector in terms of sales in NRW
The largest sector in terms of sales and jobs in North Rhine-Westphalia is the healthcare industry. Subsectors such as medical technology and the pharmaceutical industry occupy a leading position here. Close exchange and cooperation between research and industry ensure innovative development in health care. In addition, the state plays a leading role in Germany in terms of digitization with the use of telematics applications.
With around 350 hospitals, over 4,000 pharmacies and more than 25,000 doctors' and dentists' practices, medical and nursing care forms the core sector of the healthcare industry in NRW.
Logistics: Most important growth sector and leading in Europe
Logistics is one of the most important growth sectors in North Rhine-Westphalia. For years, NRW has been considered Germany's leading logistics location. Of the 25 most important logistics companies, nine have their headquarters here, including Deutsche Post DHL, Rhenus, UPS, FedEx and Arvato.
Research in NRW also focuses intensively on the topic of logistics. Around 4,800 students are enrolled in 45 logistics degree programs in areas such as technical logistics, digital logistics, retail or production logistics. In addition, the Fraunhofer Institute for Material Flow and Logistics IML in Dortmund is the world's largest and most important research institute for logistics topics.
In addition, facilities such as "startport" in Duisburg or "Digital Hub Logistics" in Dortmund ensure a strengthening of the digital logistics ecosystem as well as better promotion and networking of start-ups and companies in the logistics sector.
First of all, please describe your role as AHK in the ecosystem and establish the link to Germany.
Thanks to our programs such as startup discovery tours both in France and Germany and European projects like Access2Europe, the French-German Chamber of Commerce and Industry is an important player in the French-German Startup ecosystem.
Startups are at the heart of innovation which is the reason why we want to create a strong link between them and established players in the industry. That's why we organise startup pavilions at high-level tech events like Vivatech. The key factor of our success is our network of 800 French and German member companies and established players of the local startup ecosystems.
We believe that the following three elements lead to success
Establishing strong connections between the different stakeholders through matchmaking and discovery tours in the different local markets and ecosystems
Preparing the market entry in Germany or France with research and information and by participating in high-level events
Participating in an active exchange of experience.
Present your startup ecosystem. What distinguishes it / What are its special features?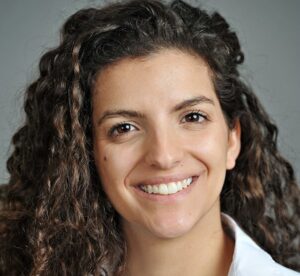 France is internationally known for its startup ecosystem. Station F, the world's largest startup campus, is based in Paris and France has witnessed success stories such as Blablacar, OVH, Doctolib, Deezer… and others! To give you a few figures and to show the recent changes, today, there are more than 28 000 startups, 114 accelerators and 159 workspaces in France – which is 10 times more than in the last decade.
The French tech ecosystem is mature and attractive and has managed to bring out a total of 26 French unicorns.
France is also the right place to get funding! France has become the leading ecosystem in the European Union in terms of fundraising, passing Germany for the 1st time. In 2021, the majority of investments went to FinTech, HealthTech and Gaming. The good results of the French tech companies are the outcome of a significant investment from the French Government in innovation, in the start-up ecosystem and in research.
Where do you see developments and potential?
Since 2018, France has been defined as a Startup Nation and offers great support for startup thanks to organisations like FrenchTech, BPI and France Digitale for example. Incubators are getting more and more international by supporting foreign startups.
If you look at the big picture, France is the 12th country in the 2020 Global innovation index (16th in 2019), 2nd European country in terms of patents issued and 4th at the global scale, with 6,2% of the patents requested to the European patent office. With the "Programme Investissement d'Avenir 4" (2021-2025), France also plans to invest 20 billion euros in higher education, research, innovation and innovative companies such as startups.
Another important point: Germany and France are not only neighbours but also long-time economic partners and represent the first market in Europe. Germany is the leading European investor in France. The 2019 Aachen Treaty has also led to the creation of a French-German research and innovation network ("virtual centre") for artificial intelligence and innovation with a subsidy programme for startups supported by the Central Innovation program for small and medium-sized companies (ZIM) and the Public Bank for Investment (BPI).
In your opinion, what makes the German market interesting for French startups?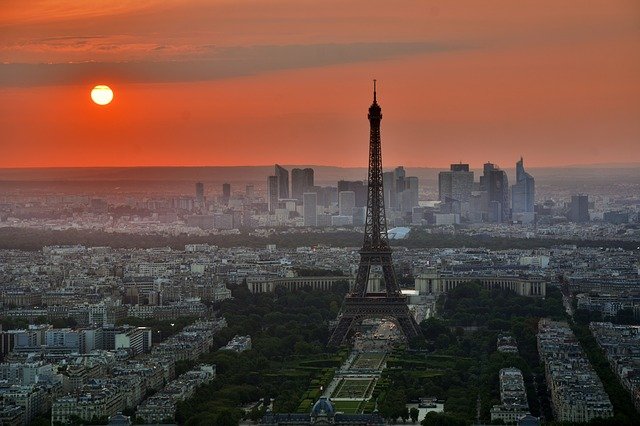 There is especially one point I would like to emphasize: France has the technology and Germany has important data thanks to its industries. There is a perfect match between the Startup Nation and the Industry Nation which makes our two countries complementary.
It is also important for French startups to know, that the German economy is stable and robust which is attractive if you want to expand your business and find partners, investors, and clients.
How could you improve the market entry for specifically French startups?
Before entering the German market, we prepare French startups for their market entry: we help startups to get the right information about their branch and the startup ecosystem, we help them to learn to understand the French-German cultural differences, and prepare them for the German mindset in terms of business, recruitment, and communication. And thanks to our strong network, we introduce French startups to potential German customers and partners.
What were your reasons for participating in the Start.up Germany Tour?
The program is not only exciting, but it also corresponds to our values as we want to create and increase the link between startups and industry in the French-German market. By getting to know various German cities, learning more about the startup ecosystem and connecting with many stakeholders, this program matches with our DNA.
Digital location North Rhine-Westphalia: Business opportunities for international startups
North Rhine-Westphalia (NRW), Germany's most important economic region, offers young companies optimal conditions for growth. Many of them have already expanded successfully, because NRW offers plenty of room for investment and innovation, explains Felix Neugart, Managing Director of the state-owned foreign trade promotion company NRW.Global Business.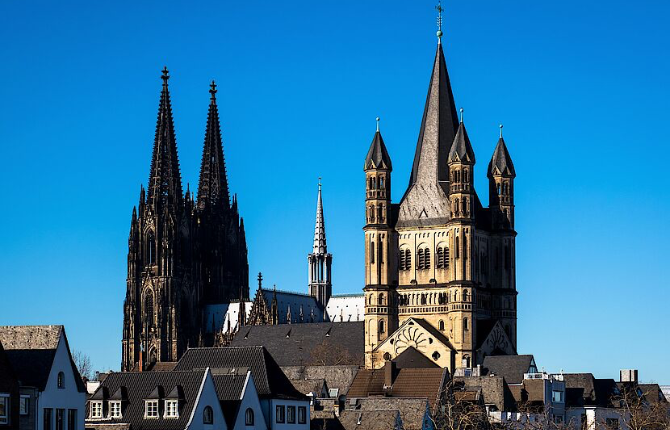 Mr. Neugart, why is North Rhine-Westphalia particularly interesting as a business location for international startups?
Felix Neugart: You have to think of NRW as the economic heart of Germany and an international hub. The region is not only the economically strongest of all the German states with a GDP share of more than 20 percent, but also the No. 1 investment location for foreign companies. Around 20,000 foreign companies have settled in our region. They benefit not only from the ideally connected location in the center of Europe, but also from an innovative, future-oriented environment. NRW plays a key role in Germany's digital transformation. We combine traditional industrial structures with a strong ICT sector. It is precisely these interfaces between classic industry and innovative IT solutions that offer the best conditions for the digitization of production and logistics processes, for example. This results in exciting prospects for international companies from the digital economy.
It sounds as if international startups in particular have opportunities in North Rhine-Westphalia. How do you assess that?
Felix Neugart: Absolutely, NRW offers excellent market opportunities for young companies with innovative technologies. For one thing, no other location in Europe can reach so many people in such a short distance: More than 160 million people live within a radius of 500 km around the state capital of Düsseldorf. On the other hand, the state's high density of industrial and trade trading companies, the state offers numerous B2B customers and cooperation partners. With more than 700,000 SMEs, it is not only home to a strong entrepreneurial middle class, but also to more than a third of the 50 companies with the highest sales in Germany. For SMEs in particular, digital transformation is naturally a top priority. Our NRW companies benefit from the know-how that international startups bring to the state.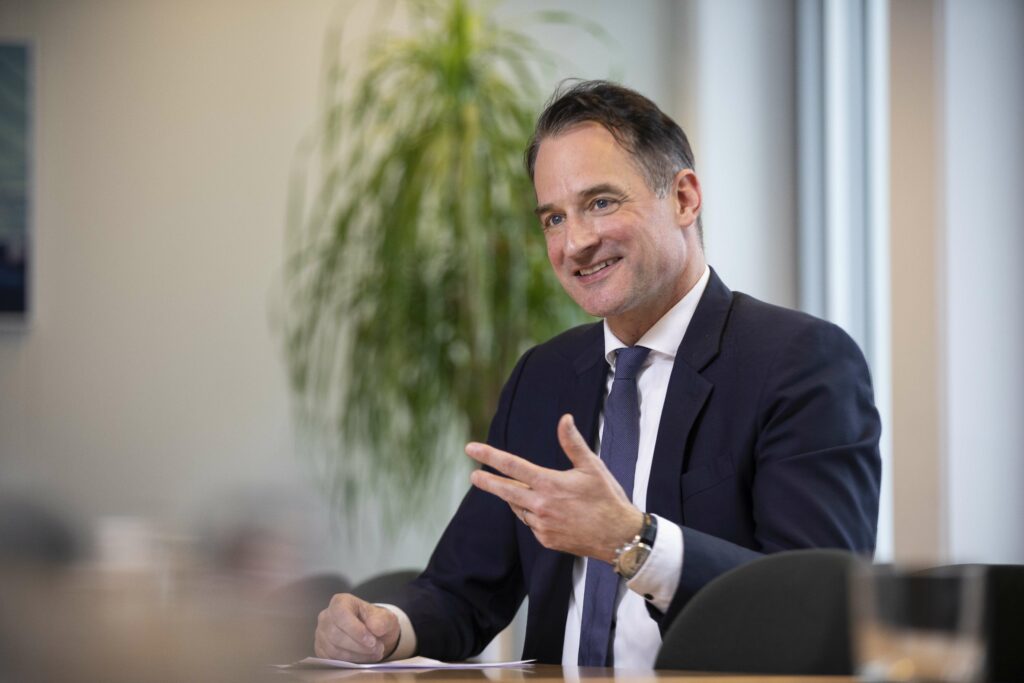 What are the general conditions for startups in North Rhine-Westphalia?
Felix Neugart: International startups are in good hands here. The state has a dynamic startup scene; by now, every fifth German startup comes from NRW. In addition to customer proximity, they particularly appreciate the considerable potential of skilled workers. 68 universities in the state educate around 770,000 students. This talent pool has been growing constantly for years - an important location advantage for startups as well. They also find a dense support network here: accelerators such as Startplatz, xdeck or Startport provide support with mentoring, workspaces and qualification measures. Five regional DWNRW hubs and players such as Digital Hub Cologne, Founders Foundation or garage33 connect startups with SMEs and large industrial companies. DigitalHub.Logistics in Dortmund and InsurLab Germany in Cologne also have a targeted industry focus here. The big players in our economy are also active themselves: Metro, T-Mobile, Vodafone, Evonik and eon, for example, run accelerator and cooperation programs to invest in innovative business models. For community building and, above all, for contact with investors, there are various matchmaking platforms such as startups.nrw or Matchmaker Ruhr. In addition, numerous events bring the scene together, such as the world's largest trade fair for digital marketing dmexco or events such as Pirate Summit, StartupCon, RuhrSummit, Digital Demo Day or Hinterland of Things. Another important contact is the startup association NRWalley, which also supports international startups in entering important networks.
How does NRW.Global Business support startups in implementing their international expansion?
Felix Neugart: NRW.Global Business supports startups with their plans and projects to locate or grow in NRW. As a state-owned company for the promotion of foreign trade, we support the companies throughout the entire process as a confidential contact for all project-related issues. Even during the analysis and planning phase, we provide them with our expertise and a proven network of contacts from business, science, politics and administration. This ensures a good start in NRW.
This year, the Ministry of Economic Affairs, Innovation, Digitalization and Energy of the State of North Rhine-Westphalia is one of our main partners of the Start.up! Germany Tour 2021. We are happy to share with you a warm welcome and greetings from our Minister of Economic Affairs, Innovation, Digitalization and Energy of the State North Rhine-Westphalia Prof. Dr. Andreas Pinkwart.
"Dear Ladies and Gentlemen, dear Entrepreneurs all around the world. Entrepreneurship is of high relevance on a global scale. Innovations can emerge around the world and entrepreneurs may use global markets to sell their products or offer their services.
With the Start.up! Germany Tour we want to provide visibility and financial support to promising international new business endeavors. We offer price money worth of 15.000 Euros in total to the top three startups of this tour.
Together with the network of the national and international chambers of commerce as well as NRW.GLOBAL Business as main partner and Germany Trade and Invest, we are jointly organizing this year's Start.up! Germany Tour. This format has been successful since 2017. Last year more than 120 startups from 30 countries participated in our virtual Start.up! Germany Tour.
Today is the kickoff of this years tour with many exciting followup events to come, such as the ruhrSUMMIT in June or the Digital Demo Day in September. We are proud that participants of close to 40 countries worldwide will be pitching their ideas in the following weeks. We look forward to inviting the top 15 startups to Germany to show you our entrepreneurial ecosystem and connect you with our key players. Here in the state of North-Rhine-Westphalia, we have a highly supportive entrepreneurial ecosystem with numerous stakeholders who coach emerging startups, such as our five digihubs or our 75 STARTERCENTER NRW.
Also we offer new enterprises, who are selecting our state as main location for their business activities, a welcoming package of up to 3.000 Euros. We want to encourage you to join our Start.up! Germany Tour, pitch your ideas and grow your businesses on an international scale.
A warm welcome, here in North-Rhine-Westphalia."